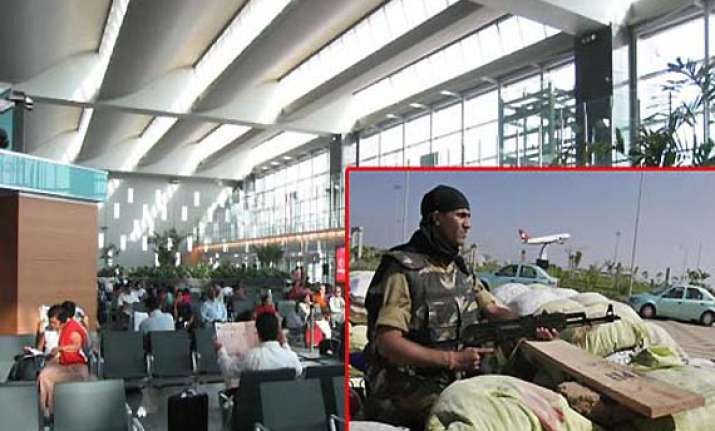 New Delhi: Bureau of civil aviation has issued letters and security warnings to all airports in South India that car bombs may be used to target the airports.
International airports in Bangalore, Hyderabad, Kochi, Mangalore, Chennai and Thiruvananthapuram have been put on high alert.
The local police have been asked to increase the random checking of all vehicles and the passengers near the airports and the roads leading to these airports.
CISF (Central Industrial Security Force) are being advised to keep ready with reaction teams.
According to intelligence sources, the arrest and interrogation of an ISI agent, who is a Sri Lankan national at the Chennai airport, last week has revealed a plot.
According to these sources, the ISI is planning to attack an airport or a vital installation in the South.
The warning assumed more significance after the May 1 blast at the Chennai Central Railway Station that killed a 24-year-old passenger of the Bangalore-Guwahati Express and left 14 others injured.
The central intelligence agencies fear that Pakistan backed terrorists are trying to sneak into major cities in the South.