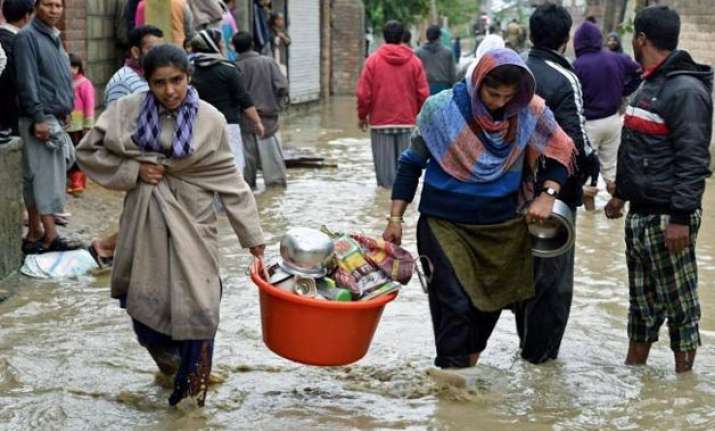 Srinagar: Bringing respite to the flood-stricken people of the Kashmir valley, water level in the Jhelum River has gone below the danger mark for the first time in the week.
According to an official of the Flood Control Department, the Jhelum River had been flowing at 10 feet at Sangam in south Kashmir, at around 11 feet at Asham in north Kashmir Bandipora district and at 14.40 feet at Ram Munshi Bagh when it was observed at around 7:00 PM on Sunday.
The official said, "At all the three measuring places, the water-level in the river has dropped below the alert mark. As the weather has improved, the flood threat has also eased with it."
Last week heavy rainfall across the Valley had caused sudden rise in the water-levels of rivers and streams due to which some of the areas got flooded, causing damage to life and living, while others became fully water-logged.
At many places, there were many landslides due to which 30 people lost their lives – 18 in Kashmir, 8 in Jammu and 4 soldiers in Ladakh region.