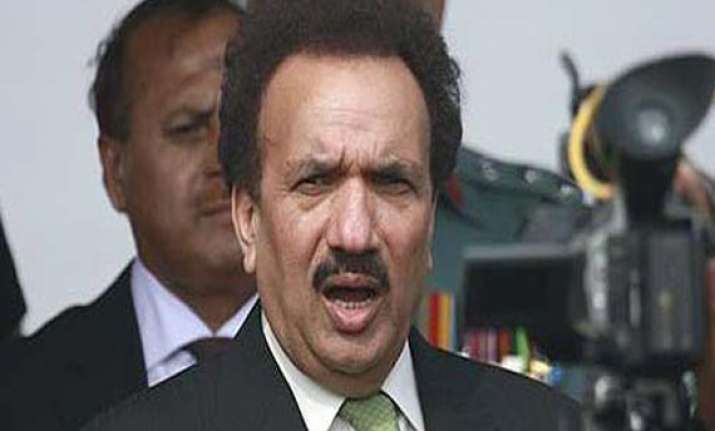 New Delhi, Dec 5 : Pakistan's colourful Interior Minister Rehman Malik, who was supposed to come in November to Delhi but had to postpone because of the impending execution of Ajmal Kasab, will now visit India on December 11 and go to Taj Mahal, Agra, to spend his 61st birthday with his wife. 
Malik had made a personal request to visit Taj Mahal, sources here said.  
Malik will land in delhi on dec 11 and sign the operationalisation of the liberalized visa agreeent between India and Pakistan with Home Minister Sushilkumar Shinde.
The two will hold a joint press conference on Dec 13, before Malik returns to Islamabad.
Malik will be coming to Delhi with his wife Saeeda Rehman.  
"Malik wants to be at the Taj with his wife on his birthday,on 12th of December,we will make the arrangements", Shinde said.
Former Pakistan president Pervez Musharraf had visited the Taj Mahal with his wife Sehba in 2001 during the ill-fated Agra sumit with the them PM Atal Bihari Vajpayee.