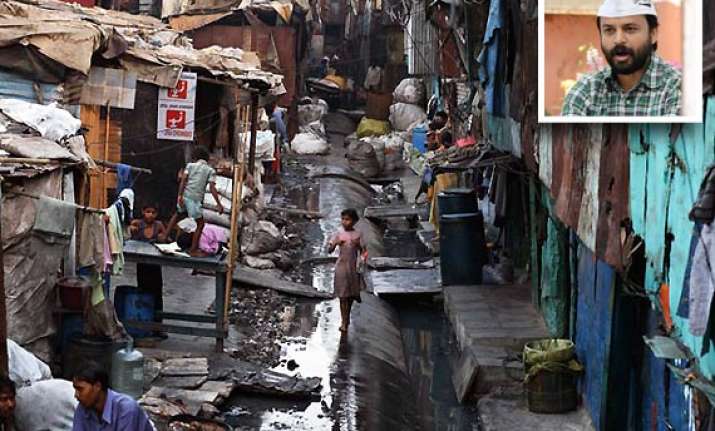 Mumbai: Journalist and AAP candidate from New Delhi Lok Sabha constituency Ashish Khetan has expressed his shock over the living conditions of people in Mumbai.
"I am shocked to see that Mumbaikars are living in conditions worse than hell," Khetan said on Wednesday, alleging slum-dwellers of Mandala in Mankhurd, which he visited, lived in a constant threat of encroachment by the mafia who deal in dangerous chemicals and petroleum substances.
There is a scarcity of drinking water and 300 families buy drinking water for Rs 5 per can in this area, he said.
Families in Lalubhai Compound - an MMRDA housing complex -- were living in dilapidated buildings which were crumbling even though they were just about a decade-old, he said.
"Open sewers run between buildings and water drips from ceilings and the state government or corporation provide no sanitation to residents even though they pay Rs 1.4 lakh in tax per building every year.
"The conditions of MHADA (state housing authority) transit homes were the worst where 110 families are living in fear of death as the buildings are on verge of collapse," he said.
Hitting out at BJP-Shiv Sena alliance in Maharashtra, he said if BJP wanted to make India corruption-free, it would not encourage corruption in Brihanmumbai Municipal Corporation (controlled by the saffron alliance).