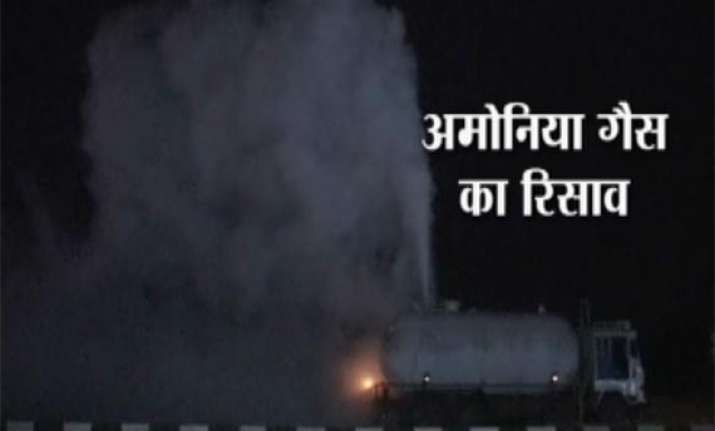 Surat, Jun 14: There was nightlong panic in Surat, as a tanker carrying 12,000 litres of liquid ammonia gas suddenly began leaking.
The tanker's top cap hit a railway bridge grill at around 11 pm, while coming out of Sahara Darwaza, a crowded locality.
Showing presence of mind, the driver immediately took away the tanker outside the side and rang up fire brigade.  
Fire officers had to work for nearly four hours to contain the gas leak, by pumping in water into the tanker.
Surat police closed traffic in a radius of around two km as a precautionary measure.
Nobody was injured in the mishap, but several people in the nearby localities complained of difficulty in breathing and irritation in the eyes.
The tanker, belonging to Agarwal company, had come from Kribhco's Hajira plant. Since the Kribhco plant is located close to Surat city, there is a major transportation of ammonia gas by tankers from this plant.  
There was no sign of disaster management team, that was supposed to spring into action during such mishaps.