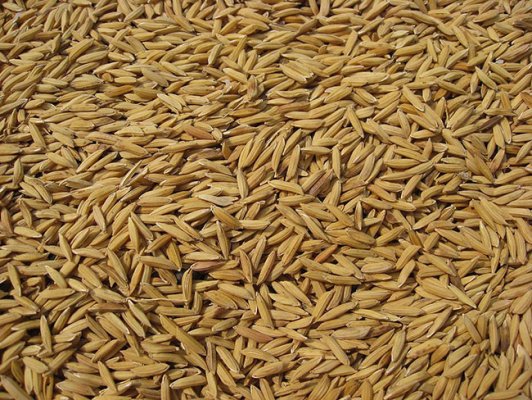 Bhubaneswar: Odisha government today said it would ensure implementation of the National Food Security Act in the entire state in a phased manner by July 2015, official sources said.
"The administrative preparations have been initiated to implement the NFSA in the entire state in phases by July, 2015," Food Supplies and Consumer Welfare Secretary M S Padhi told reporters here after Chief Secretary G C Pati reviewed the progress made in this matter.
Asking the officials to take help of information technology (IT) for quick identification of the beneficiaries, Pati directed the FSCW department to ensure that needy people are not deprived of the facility.
The scheme envisages uniform entitlement of 5 kg per person per month for Priority households. Existing AAY households will get 35 kg of rice per household per month as before.
The NPR data and socio economic census data will be referred to make the identification free of inclusion and exclusion errors, Padhi said adding that NFSA seeks to address the issue of food security in a life cycle approach and aims at supply of entitled quantity of food grains and meals specified under the scheme.
It has been envisaged in the Act that the eldest woman of the household of age 18 years or above will be the head of the household (HoH) for issue of ration cards.
There will be two-tier Grievance Redressal Mechanism one at the District and other at the State levels, he said adding that the District Grievance Redressal Officer and State Food Commission will operate at these two levels.
The transparency and accountability provisions like placing the records in public domain, social audit and vigilance committees will be put in place.
At present, the scheme is being piloted in Bhubaneswar Municipal Corporation and Bhubaneswar Block. It has been planned to roll out the Phase-II in all the ULBs (urban local bodies) of the State and remaining blocks of Khurda district.
The remaining 275 blocks of 29 districts would be covered during Phase-III. In pilot phase so far 1,70, 000 applications have been collected. Those applications are being digitized for screening as per exclusion and inclusion criteria, Padhi said.
 It has been decided in the meeting that the digitized applications will be matched through with NPR and various other data bases for wiping out inclusion and exclusion errors.
The meeting has also discussed about draft notification of the list of priority households at Gramsabha / pallisabha/grampanchayat and nagarpalika meetings before finalization of the list of beneficiaries.