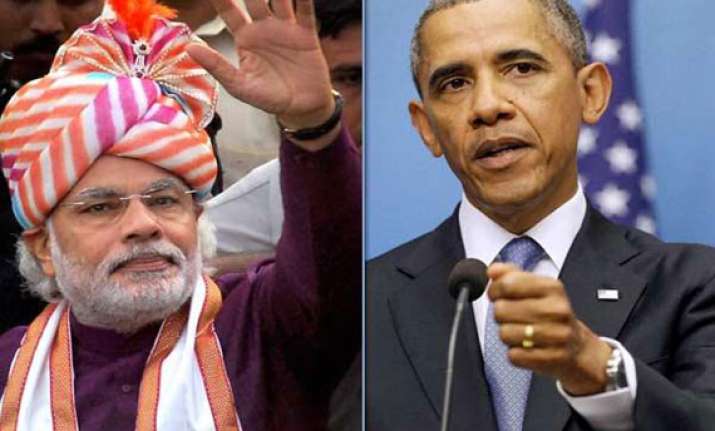 Ahmedabad: U S President Barack Obama tonight congratulated Narendra Modi for his emphatic electoral victory during a telephone call in which they discussed Indo-US strategic partnership and the global economic situation.  
Obama told Modi that the largest democracy in the world had given a decisive mandate.
The US leader also expressed the hope that under Modi's leadership, India would play a significant role on the global stage.