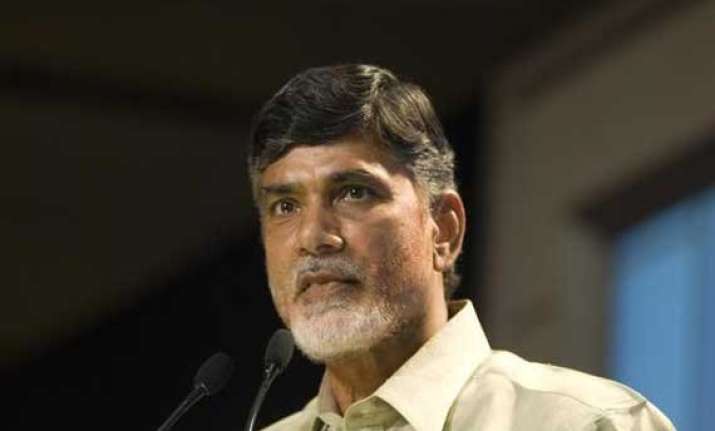 Hyderabad: Andhra Pradesh Chief Minister N Chandrababu Naidu today said he wanted the state to set an example as a skill and knowledge hub in the country.
At a meeting with National Skill Development Council (NSDC) CEO and MD Dilip Chenoy, the Chief Minister enquired about how NSDC can help the state in improving skills which will improve the employability of people, according to an official release.
The Chief Minister also enquired about the best training models adopted in other states, how skill development and training can be offered under corporate social responsibility, how Centre will help the state in skill development and offer funds for it and how these trained personnel through NSDC could benefit and improve productivity of agriculture, industry, infrastructure and services sectors.
Naidu asked NSDC to submit a report on its plan for Andhra Pradesh soon.  Chenoy assured the Chief Minister that the NSDC will soon implement the skill development mission (one of the seven missions) of the state government. He told the Chief Minister that the NSDC would start delivering results within one and half years, the release said.
Special Chief Secretary S P Tucker, Advisor (Communications), Government of AP, Parakala Prabhakar and other officials were present at the meeting.