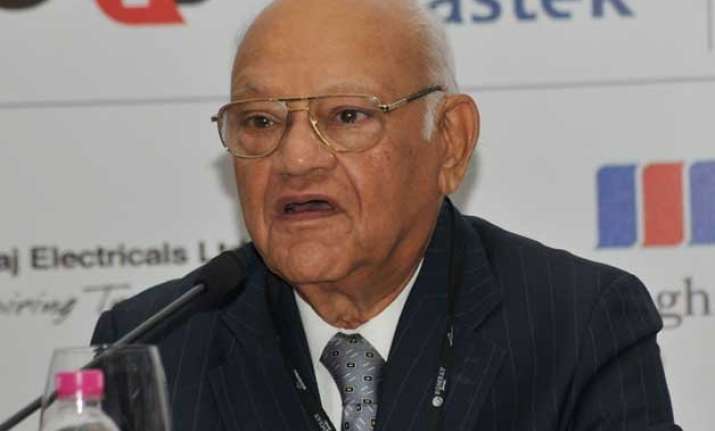 Mumbai: Former IPS officer Julio Ribeiro today created a flutter when he said that as a Christian, he felt like a stranger in his own country, and that he was not sure if the ruling party can check "elements" indulging in campaigns like "ghar wapsi".
"To say that I belong to one particular religion and therefore, I am an Indian is funny," Ribeiro, who made a deep impression as Punjab police chief, told PTI.  
Asked if he expected Prime Minister Narendra Modi to act against such elements, Ribeiro said "people are not listening to him", in an apparent reference to the Sangh Parivar.  
To a query whether he thought the BJP could check such elements, Ribeiro said, "I don't know if they can rein in such elements".
"Can they (BJP) do it? I am not sure. What we need now is inclusive development of all people in the country and not just some sections," Ribeiro, who also served as an envoy to Romania said.