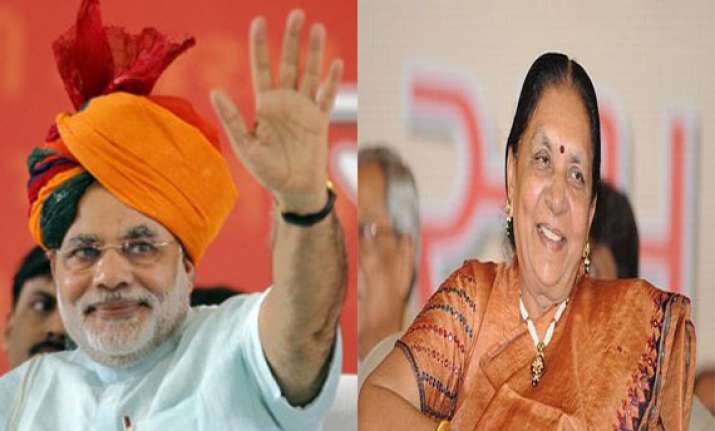 New Delhi: Narendra Modi put in his papers as Chief Minister of Gujarat today after heading the state for over 12 years.
Modi submitted his resignation to Governor Kamla Beniwal.
Modi, who was appointed Prime Minister of the country by President Pranab Mukherjee, also resigned as member of Gujarat legislative Assembly. 
Before tendering his resignation to Governor Kamla Beniwal, Modi attended a special session of the state legislative Assembly where he was accorded a farewell by the members.
Meanwhile, Gujarat Revenue Minister and Modi's close aide Anandi Patel will be the new Chief Minister of Gujarat.
73-year-old Patel's name was proposed and adopted unanimously at a meeting of the Legislature Party in the presence of Modi, who had momemnts earlier had resigned as the chief minister.
Modi's close aide Amit Shah and BJP General Secretary Thavar Chand Ghelot were also present.
Modi, the longest-serving chief minister of the state, who led BJP to a spectacular victory in the Lok Sabha elections, will take over as prime minister on Monday.
She will be the first woman chief minister of Gujarat.
In her acceptance speech, Patel turned emotional and thanked Modi and others for making her the chief minister.
Patel, considered to be very close to Modi, is minister of Revenue and Urban Development in the Modi government. She was also a minister in the government of Modi's predecessor Keshubhai Patel.
A school teacher by profession, she had left her job to join politics.
The Gujarat Cabinet along with the new Chief Minister will be sworn in post noon on Thursday.