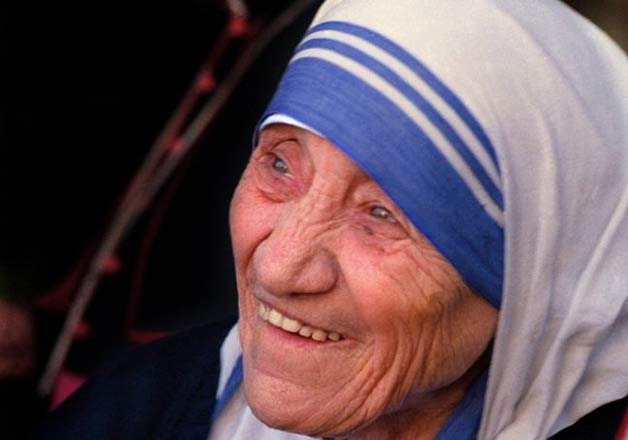 Kolkata: Mother Teresa will be elevated to sainthood after the Church has recognised a second miracle of the nun, the Missionaries of Charity said today.
"We have now received an official confirmation from Vatican that the Mother would be given sainthood. We are very excited and happy about it," Missionaries of Charity Spokesperson Sunita Kumar told PTI.
"The Holy Father has authorised the Congregation for the Causes of Saints to proclaim the decree concerning the miracle attributed to the intercession of blessed Mother Teresa," Vatican said in a statement on Friday.
Known for her selfless dedication to the poor in Kolkata,late Mother Teresa is expected to be officially canonised in Rome on 4 September 2016 as part the pope's Jubilee year of mercy, according to the newspaper's Vatican expert Stefania Falasca.
She said that a second miracle had been confirmed by the Church adding that such miracles were known to happen even after the death of a saint.
The move comes after the Pope credited the noble peace prize recepient on Thursday with performing a second miracle -- the curing of a Brazilian man of a deadly brain disease after members of the man's family prayed to Teresa.
She was beatified by then Pope John Paul II in a fast-tracked process in 2003, in a ceremony attended by some 300,000 pilgrims. Beatification is a first step towards sainthood.
In 2002, the Vatican officially recognised a miracle she was said to have carried out after her death, namely the 1998 healing of a Bengali tribal woman, Monika Besra, who was suffering from an abdominal tumour.
The traditional canonisation procedure requires at least two miracles.
Nicknamed the "Saint of the Gutters", Teresa founded the Missionaries of Charity and spent 45-years serving the poor, the sick, the orphaned, and the dying on the streets of Kolkata.
Mother Teresa died at the age of 87 in Kolkata in 1997.