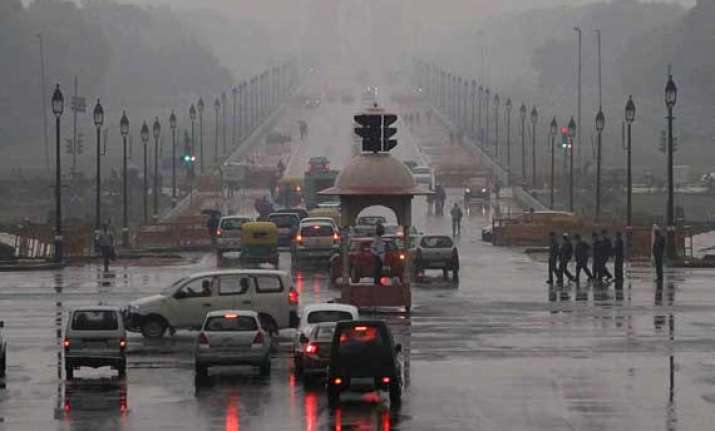 New Delhi: Monsoon rains lashed the city today afternoon, bringing down the temperature and providing much-awaited respite to Delhiites who had been reeling under hot and humid conditions for the past several days.  
The city recorded rainfall of 25.6 mm during the day, which brought down the mercury to a pleasant 27 degrees.  The maximum temperature was recorded at 40.2 degrees Celsius and humidity in the air oscillated between 50 and 84 per cent.
Delhiites woke up to a sultry morning with the temperature settling at 30.5 degrees Celsius. But after the rain, it plummeted.
Apart from bringing down the temperatures, the rains also caused waterlogging in several areas.
The hot and humid conditions coupled with frequent power cuts during odd hours had been tormenting Delhiites for some time. Temperatures had remained above the 40 degrees Celsius mark all of last week.
The weatherman has forecast partly cloudy sky with the possibility of rain or thunderstorms in some parts of the city tomorrow. The maximum and minimum temperatures are expected to be 38 and 28 degrees Celsius, respectively.