Follow us on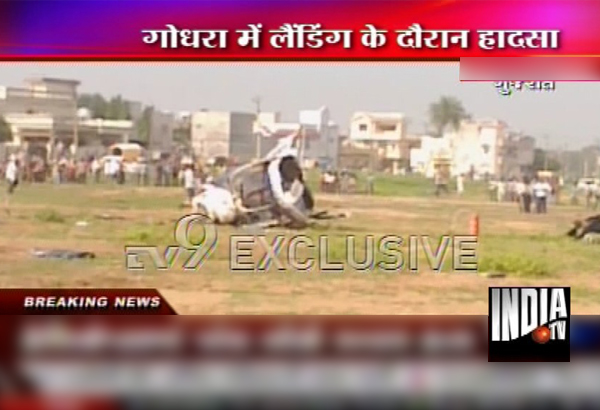 Ahmedabad, Aug 29: Spiritual guru Asaram Bapu had a mirculous escape today when his helicopter had to crashland in Godhra.




The helicopter broke into three pieces, but all five aboard, including the spiritual guru, survived.

Asaram Bapu is safe and he has proceeded to address his satsang, said Neelam Dubey, his spokesperson.

According to sources, the pilot, at a height of nearly 100 feet, suddenly  found that he was having difficulty in balancing this chopper.

The pilot then proceeded to effect emergency landing procedure, in which 'auto rotation' is brought about. As the chopper's height decreased to nearly 30 feet, it fell with a thud on the ground and broke into three pieces.

This is described as controlled emergency landing, said aviation expert Praful Bakshi.

The cause of the crash of the  20-year-old chopper is being investigated.

Police said, Asaram Bapu and four others sustained minor injuries.

"The chartered helicopter Asaram Bapu and his followers were travelling in developed a technical snag prior to landing at Godhra Science college and fell from a considerable height," police officials said.

It fell on the ground after losing balance and the impact was so powerful that it lay tilted on the ground, they said.

Bapu and the pilot had to be taken out after breaking the glass.

They were rushed for treatment to a nearby Ashram hospital, officials said.

The guru was scheduled to address a two-day satsang (religious) function organised here, they said.