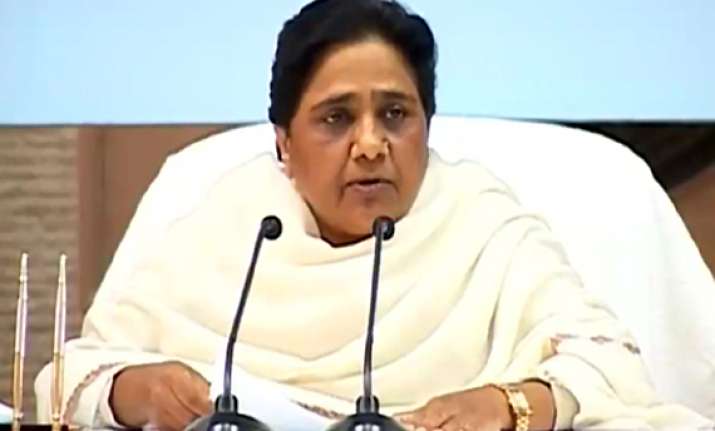 Lucknow, Dec 28: In an attempt to refurbish her government and party's image ahead of the assembly election, Uttar Pradesh Chief Minister and BSP supremo Mayawati today sacked two more ministers.

The two are minister of State for Renewable Energy Akbar Hussain and minister of State for Science and Technology Yashpal Singh.

No reason has been cited for their removal but sources in the Chief Minister's office said the two were neglecting their constituencies.

Both were also denied party tickets for contesting the upcoming assembly election.

"In consultations with the Chief Minister, the Governor has removed Akbar Hussain and Yashpal Singh from their posts," a government notification said.

With their dismissal, the number of ministers sacked by Mayawati, who is under attack from the Opposition over corruption charges, in the recent past has risen to 11.

On December 25, the Chief Minister axed four ministers facing graft charges in another clean-up act, a day after the Assembly poll schedule for the state was announced.

They were Higher Education Minister Rakeshdhar Tripathi, Agriculture, Education and Research minister Rajpal Tyagi, Minister of State for Backward Welfare (Independent charge) Awdhesh Verma and Minister of State for Home Guard Hari Om.

Earlier, Mayawati has removed five tainted ministers on the recommendation of the Lokayukta.

They were Ratan Lal Ahirwar, Rajesh Tripathi, Awadhpal Singh, Badshah Singh and Rangnath Mishra.

The state will go to polls spread over seven phases from February 4 to February 28.