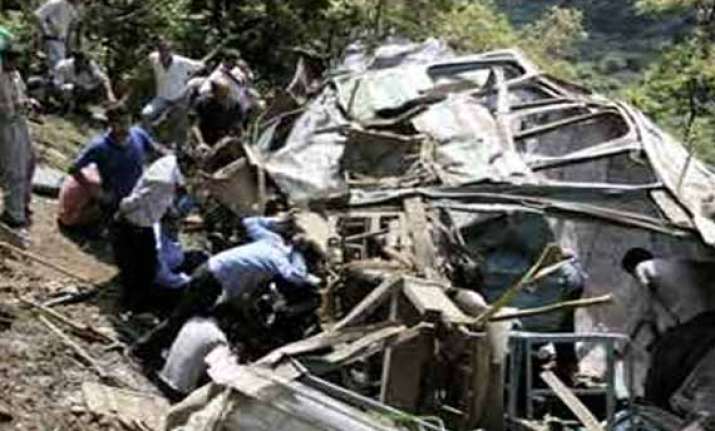 New Delhi: Himachal Pradesh government has ordered a magisterial and technical enquiry into the bus accident near Kadarghat on Basantpur-Kingal road in Shimla district.
21 passengers were killed and five others injured when a Himachal Road Transport Corporation bus on Tuesday rolled down into a gorge in Himachal Pradesh's Shimla district.
The bus was on way from Shimla to Savera Khad in Kumarsain area of the district when the accident occurred near Kadhar Ghat in Basantpur area, around 60 km from the state capital.
According to police, the driver of the bus, which fell into a 400 metre deep gorge, jumped out of the vehicle.
Locals said the accident spot has been experiencing continuous rainfall for the past many days.
The injured persons were taken to the Indira Gandhi Medical College and Hospital in Shimla.
Eyewitnesses said the condition of the road, alternate to the National Highway 22, where the accident occurred is good as it is maintained by the Border Roads Organisation (BRO), an organisation under the Defence Ministry.