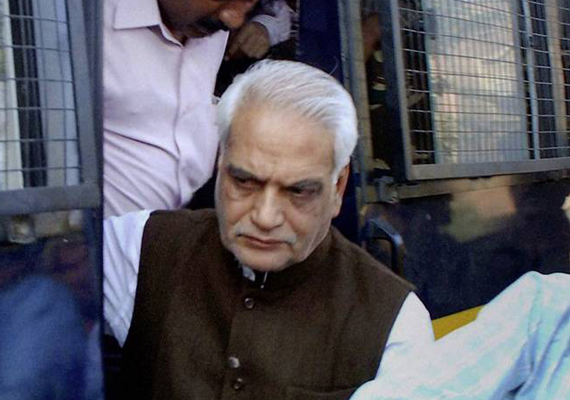 Jodhpur, Feb 18: Sacked Rajasthan minister Mahipal Maderna on Friday returned the Proclamation Letter intimating him about the commencement of the Budget Session of the Assembly, Jail Superintendent of the Central prison here said. 

Congress MLA Malkhan Singh Bishnoi, who was arrested along with Maderna in the Bhanwari case, accepted the same. 

The Budget session of the Rajasthan Assembly is commencing from February 27 and the intimation in this regard was conveyed to both these legislators, currently lodged in jail, through the CBI.

"Bishnoi accepted this letter whereas Maderna refused to accept the same and returned it back to us," said Jail Superintendent A R Niyazi.

Meanwhile, the judicial custody of both Maderna and Paras Ram Bishnoi was extended till February 28 with a condition to appear in the court in person, if the charge sheet is filed before that.

The duo has been exempted from appearance in the court and the hearing in their case is going on through video conferencing.

In another petition, filed by Amri Devi, objecting to the attachment of the property of Indra Bishnoi, the Rajasthan High Court has issued a notice to the state government seeking its reply on February 21.

Devi's counsel Sunil Joshi said that among the properties attached, those in Bilara, Bhavi, Tilvasni and Dhana Magra were also included but these are not in her sole possession and are subject to division.