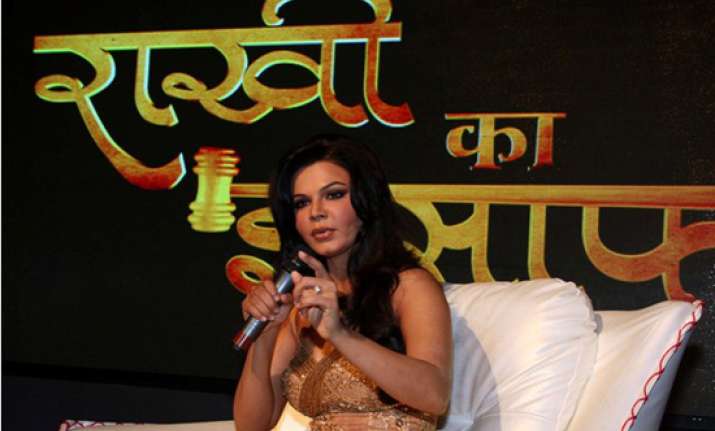 A Mumbai lawyer has filed a PIL demanding that reality show Rakhi Ka Insaaf be banned as it insults the judiciary, reports MidDay.   
The show hosted by Rakhi Sawant that airs on Imagine TV, has run into trouble after a city-based lawyer approached the Bombay High Court and filed a Public Interest Litigation (PIL) pleading that the show be taken off air.
Advocate Sushan Kunjuraman has said that the show contains "objectionable behaviour" by Rakhi Sawant. He added that it was also a mockery of the judiciary.
The PIL was filed on October 21. "The show is highly objectionable and an unpardonable mockery of law and justice, judges, litigants and their relatives, police machinery, woman welfare associations and courts of law," observed Kunjuraman, who is also a human rights activist. The PIL that is likely to come up for hearing within a couple of weeks, states that the show "should be banned immediately."
The advocate added, "It is not a justice court; it is only a commercial court, which has been created at the cost of a common man. We have provided a copy to the chairperson of the Censor Board, the producer of Imagine limited and to Rakhi Sawant," he added.
A spokesperson of Imagine channel said that they had not received a copy of the PIL and hence could not comment.
Excerpts from the PIL
Rakhi Sawant (allegedly) used foul language during the show while referring to a person providing for his child. She said, "Insaan ko bhook lagta hai toh sab seekh leta hai... mere bacche aur mere peth mein bhook hai... jisko mein ne paida kiya hai... jisko khaana nahi milta...  woh agarbatti kya... dusre ka goo (faeces) bhi utha sakti hai.."