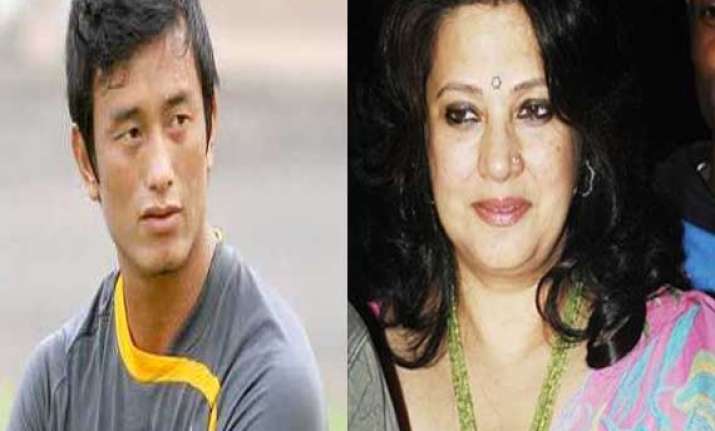 Kolkata:  Going it alone in the coming Lok Sabha elections, the Trinamool Congress (TMC) today announced candidates in all 42 seats in West Bengal, bringing in 26 new faces including soccer star Baichung Bhutia and Mamata Banerjee's nephew Abhishek Banerjee, head of Trinamool Yuva.  
Party supremo Mamata Banerjee also announced candidates for some seats in three other states.
Four sitting MPs were left out of the candidates list while the new faces also included film stars like Moonmoon Sen, matinee idol in Bengali cinema Deb (Dipak Adhikari) and yesteryear star Sandhya Roy apart from sitting MPs Shatabi Roy and Tapas Pal.
Moon Moon Sen, daughter of Suchitra Sen, will be fielded from Bankura Lok Sabha seat while Sugata Bose, grand nephew of Netaji Subhas Chandra Bose from prestigious Jadavpur constituency replacing suspended party MP Kabir Suman.  
Mamata's nephew Abhishek Banerjee would contest from Diamond Harbour seat in South 24-Parganas district. The seat was held by Somen Mitra, a former Congress state unit chief who had joined TMC in 2009 only to quit recently.