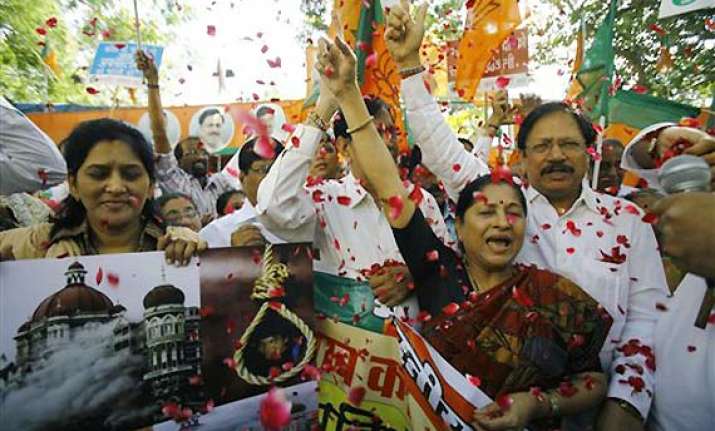 New Delhi, Nov 22: Comments expressing happiness and relief to introspection and cursing began pouring into social media sites Facebook and Twitter after 26/11 terrorist Ajmal Kasab was hanged in Pune's Yeravada Prison Wednesday.
"Dear #Kasab, those aren't virgins. And you're not in heaven. Sincerely, etc," tweeted Sonia Faleiro, an author from Mumbai.
"Millions of Kasabs will be born if we do not stop brainwashing our innocent children with religion," tweeted Bangaldeshi writer Taslima Nasreen.