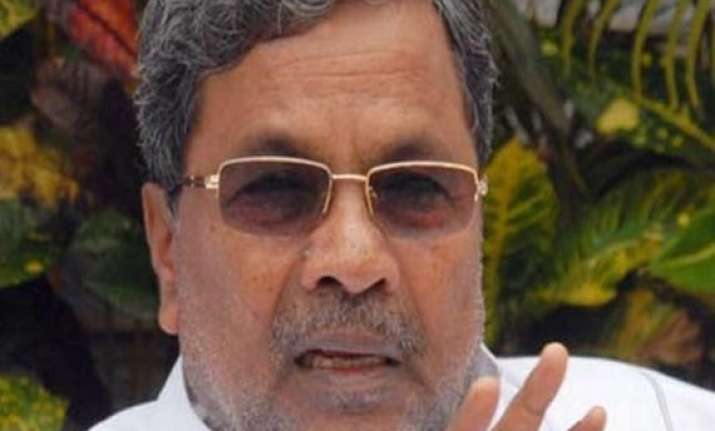 Bangalore: The Karnataka government Friday cleared 19 projects across verticals worth Rs.14,818 crore investment, with eight of them to be set up in and around Bangalore.
"The state high-level cabinet committee cleared the 19 investment proposals at a meeting here under the chairmanship of Chief Minister Siddaramaiah with ministers and officials concerned," a senior official told IANS here.
Among the companies whose major projects were cleared at the meeting are Infosys Ltd, Wipro Enterprises Ltd, Cognizant Technology Solutions India Ltd, Tech Mahindra, Asian Paints, Kirloskar Toyoda Textile Machinery Ltd, The Himalaya Drug Co, Tata Power and Medrich Ltd.
"The projects are across verticals spanning automobiles (3), chemicals (3), electronics (2), engineering (2) iron & steel (1) software (5), sugar (2) and tourism (1)," the official said.
The projects are expected to direct employment to about 70,000 people across the state.
"In a bid to decongest Bangalore and promote investments across the state, the committee has permitted six projects to come up in Bangalore Rural district and only two in Bangalore Urban district," the official added.
Two projects will be located in Mysore district and one each in Bagalkot, Belgaum, Bijapur, Dakshina Kannada, Dharwad, Kolar, Koppal, Ramangara and Tumkur.
The six projects in Bangalore Rural district, including that of IT bellwethers Infosys and Wipro with a combined investment of Rs.4,398 crore is projected to generate 23,302 direct jobs, while two projects in Bangalore Urban district worth Rs.2,145 crore will create a whopping 36,745 jobs.