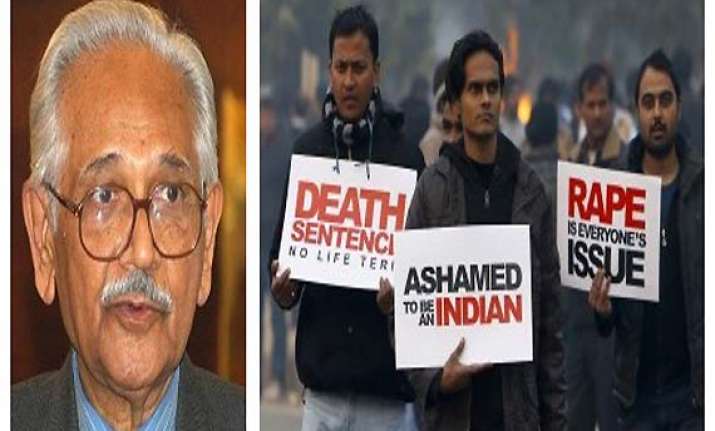 New Delhi, Jan 23: Justice J S Verma Committee has given a series of recommendations in its report on crimes against women submitted to the Home Ministry today.
Some of the major recommendations and observations are:
Imminent need to review Armed Forces Special Powers Act in conflict areas ;
Sexual offences by armed forces and uniformed men in conflict areas should be brought under ordinary criminal law ;
Recommends appointment of Special Commissioners with adequate powers to redress complaints of sexual violence against women in conflict areas ;
Ambiguity over the control of Delhi Police should be cleared ;
Delhi gang rape case shows the failures of traffic regulations, maintenance of law and order and dealing of sexual assault cases ;
Every district magistrate should prepare census of missing children ;
Police action on peaceful Delhi protesters scarred Indian democracy .
The committee  set up to recommend measures to improve laws dealing with sexual offences, has received around 80,000 suggestions and wrapped up its work within a record 29 days.
India's former Chief Justice J. S. Verma  said the failure of governance was the root cause of crimes against women.