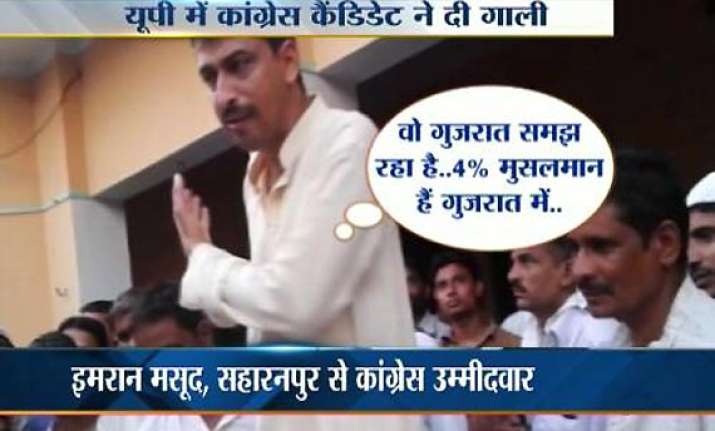 New Delhi: In a shocking comment, the Congress candidate from Saharanpur has threatened to chop Bharatiya Janata Party's prime ministerial candidate Narendra Modi into pieces.
A video has surfaced showing Masood addressing a gathering and claiming to chop Modi into pieces.  
In the hate speech telecast on India TV, Masood is also shown referring to the fact that there are only 4 per cent Muslims in Gujarat while Uttar Pradesh has 42 per cent Muslims.
Implying that Modi will have a tough time contesting polls in the State, Masood clearly threatens Modi with death.
Talking to a newspaper, Masood said he has seen the clipping and clarified that it might be an old statement.
He also added that even if he had said such a thing, he would have meant that he would teach Modi a lesson through the democratic process, the newspaper reported.  
He, however, refused to apologise for his words.  
"I am ready to offer my apology only after Modi apologises for his misdeeds in Gujarat," he said.
A case has been registered against him for the hate speech.