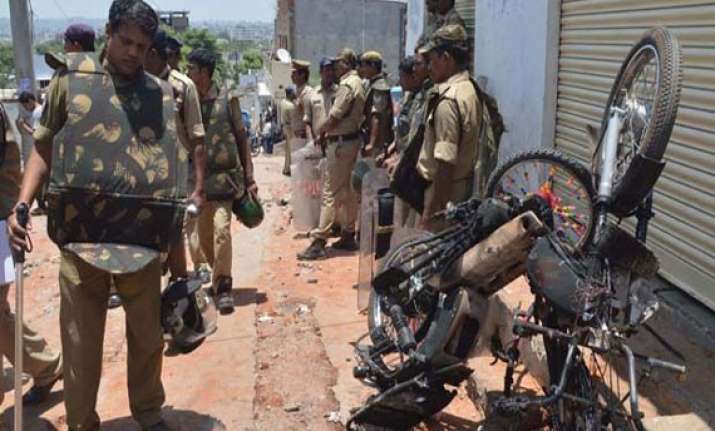 Hyderabad: The indefinite curfew in Rajendranagar police station limits here will be relaxed for four hours tomorrow, Cyberabad police said today.
The curfew was clamped on May 14 under section 144 of CrPC in the wake of communal clashes and death of three persons in police firing in Kishanbagh area of Old City.
The clashes were sparked by alleged burning of a religious flag by some persons.
Following instructions from Cyberabad Police Commissioner C V Anand, the curfew will be relaxed from 7 AM to 9 AM and from 3 PM to 5 PM tomorrow, official sources said tonight.The situation in the riot-hit Sikh Chavni and Arsh Mahal areas of Kishanbagh remained peaceful today.
So far, 10 cases have been registered and 23 persons were arrested in connection with the violence.