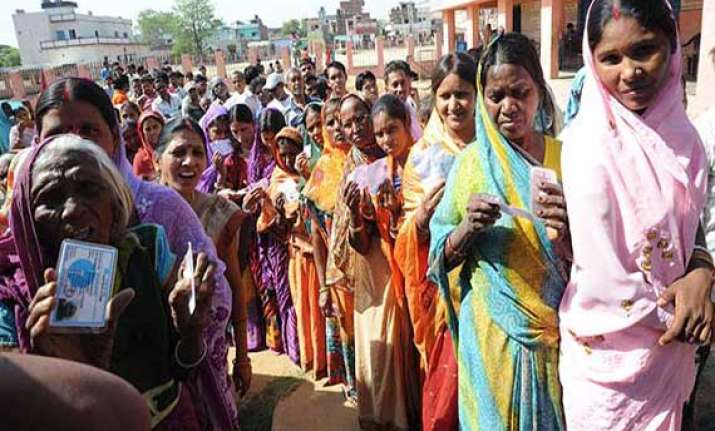 New Delhi: High polling was today registered in the penultimate phase of Lok Sabha elections in 64 constituencies in a high-stake battle where the fate of 1,737 candidates including Congress Vice President Rahul Gandhi, his cousin Varun, Ram Vilas Paswan and Rabri Devi, were decided.
One person was killed when police opened fire outside a polling booth in Bihar's Sitamarhi district in a bid to prevent its capture.
The highest turnout in the 8th phase was 81.28 per cent in the six seats in West Bengal, which Trinamool Congress is trying to wrest from Left Front, followed by 76 per cent in Seemandhra, where voters chose 25 representatives to Lok Sabha and 175 members of the proposed assembly simultaneously.
Two key battleground states Bihar, where seven constituencies went to poll today, and Uttar Pradesh, where 15 seats were up for grab, recorded impressive voters' turnout of 58 per cent and 55.52 per cent.