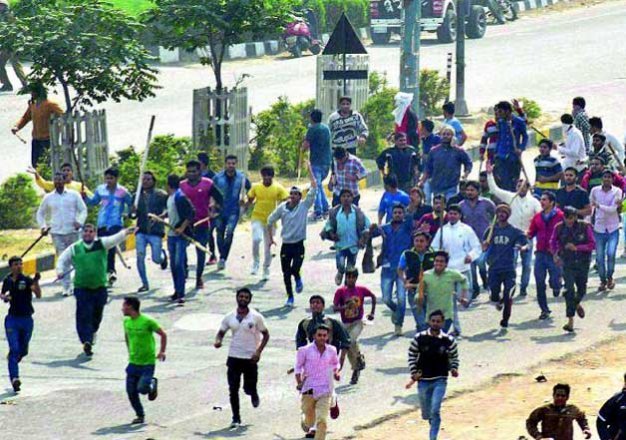 Chandigarh: The agitation demanding quota in government jobs and academic institutions over the past week has seen several cities engulfed in a bitter spell of violence and anarchy. As the state tries to limp back to normalcy, reports of women getting raped and assaulted during the Jat quota agitation has put the government in quite a fix.  
The agitation, which left 28 people killed and several others injured during the stir also saw major highways leading to the state jammed due to the blockade. Reports have emerged that women passengers were stopped, dragged and raped in the fields on the national highway near Murthal, a claim that the state government has denied categorically.
According to Haryana's Principal Secretary Devendra Singh, police officials talked to the locals in the area where such incidents were reported to have taken place and concluded that nothing of the sort had actually happened.
Meanwhile, Justice NK Sanghi of the HC has sought action against the culprits. In a letter to the chief justice, he wrote that the reports of rapes with women during the protest was shameful and it was painful that instead of taking steps against the locals, the senior police officials asked the victims to go home at that time.
According to reports, at least 10 women were dragged out of their vehicles and sexually assaulted. The police, however dismissed it as a rumour and said that no such incident had taken place during the agitation.
The unruly Jat agitation forced authorities in Haryana to impose curfews in several districts and also call in the army as protests turned violent. Shoot-at-sight orders were also issued in the city areas of Jhajjar and Rohtak, the worst affected districts by the crisis.