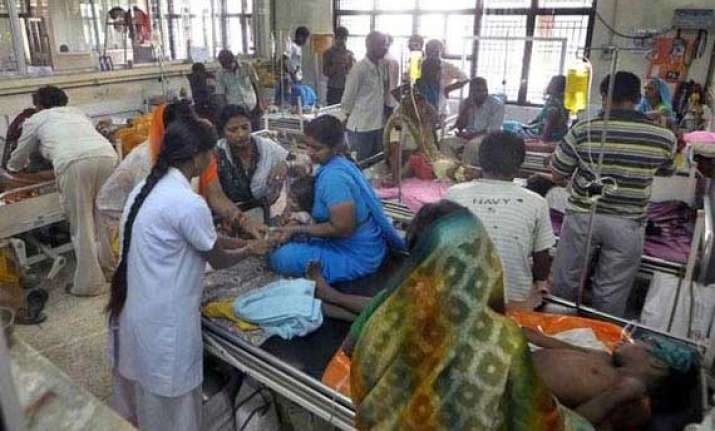 Kolkata: As the death toll in cases related to encephalitis in north Bengal rose to 108, the West Bengal on Friday suspended 3 health department officials and announced an immediate drive to monitor unhygienic pig-farms responsible for breeding mosquitoes that cause the disease.
"Those on duty in north Bengal did not give information at the right time and had suppressed it. That is why we have suspended the CMOH (Chief Medical Office of Health Office) of Siliguri and Jalpaiguri. We will appoint new persons in their place," Chief Minister Mamata Banerjee said.
An official of the North Bengal Medical College (NBMC) in Darjeeling district was also suspended on similar grounds, she said.
West Bengal Health Services director Biswaranjan Satpathy, who is camping in the affected areas, said that two more deaths were reported in the last 24 hours.
The encephalitis toll since January now stands at 108.
Satpathy said both the number of deaths and detection of more cases is coming down now.
The Chief Minister, who also holds health portfolio said, "We cannot allow pig farms in unhygienic conditions which are spreading the disease. The Kolkata Municipal Corporation and other municipalities have been instructed to start an immediate drive against them."
The government is also considering for providing rehabilitation and alternative livelihood for people working in those unhygienic pig-farms.
"It will take time. People sleep near pig-farms. This cannot be allowed as the health of crores of people is important for us. The government has taken a lot of measures to stop the spread of encephalitis," the Chief Minister said.
The state government is monitoring the situation on a regular basis and there is no cause for panic as it is now under control, she said.