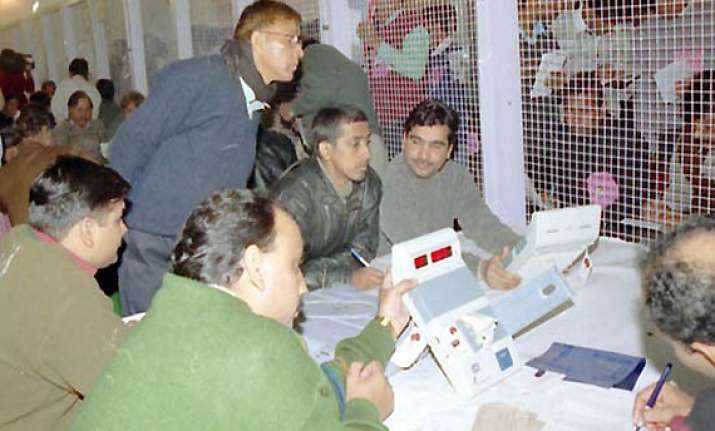 New Delhi, Mar 1: The Election Commission has decided to do away with videography of each table during counting of votes on March 6, in view of difficulty expressed by the Chief Electoral Officers of Punjab, Uttarakhand and Uttar Pradesh.

In a letter to all Chief Electoral Officers, the Commission in its meeting held today, decided that its earlier instructions of having videography of proceedings of each counting table will be done away with.

"Now, in view of the practical and administrative difficulties explained by the CEOs of Punjab, Uttarakhand and Uttar Pradesh, the Commission has reviewed the matter and decided that videography of each counting table shall not be necessary," the Commission's letter to CEOs states.

The Commission has also directed that during each round of counting, counting supervisors will ensure that at the time of pressing the result button on the control unit of the EVM, the counting agents of all candidates are shown the display panel of the control unit to their satisfaction so that they can note down the votes polled in favour of each candidate as displayed on the control unit display panel.

In case a counting agent desires to have the result displayed on EVM more than once, it shall be done by counting supervisor to the satisfaction of counting agents, it said.

The Commission has also directed that when tabulation sheet of each polling booth(form-17-C) is received at the RO's table, it will be the responsibility of the Returning Officer to show it to the candidates, their election agents and counting agents sitting at the Returning Officer's table to enable them to note down the results of each candidate for each polling station.