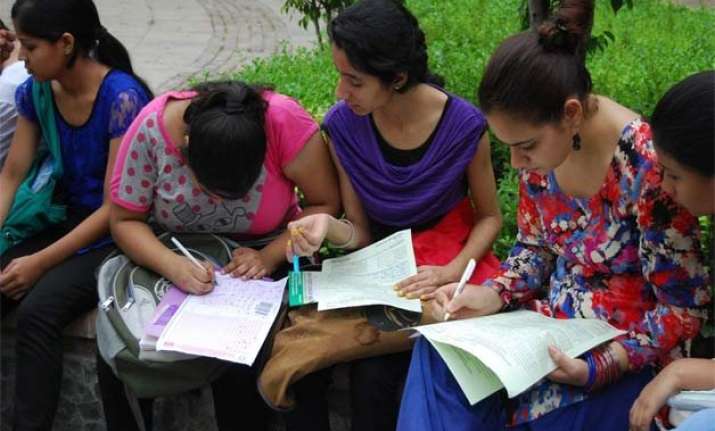 Online Registration: 28 May to 15 June 2015
Offline Registration: 5 June to 15 June 2015
First Cut-Off List: 25 June 2015
First Cut-Off admissions: 25 June to 27 June 2015

Second Cut-Off List: 30 June 2015
Second Cut-Off admissions: 30 June to 2 July 2015

Third Cut-Off List: 4 July 2015
Third Cut-Off admissions: 4 July to 7 July 2015

Fourth Cut-Off List: 9 July 2015
Fourth Cut-Off admissions: 9 July to 11 July 2015

Fifth Cut-Off List: 14 July 2015
Fifth Cut-Off admissions: 14 July to 16 July 2015

Sixth Cut-Off List: 20 July 2015
Sixth Cut-Off admissions: 20 July to 22 July 2015

Seventh Cut-Off List: 24 July 2015
Seventh Cut-Off admissions: 24 July to 27 July 2015
ALSO READ:
#DUadmissions: Eligibility for the various courses
#DUadmissions: List of colleges for offline admissions form
10 important things to know about DU's 2015 admission criteria

Note: Even after releasing these cut-off lists, if there would still be vacant seats then more cut-off lists will be released. The total number of vacant seats in DU is 54,000.
In the day-colleges, the admission drill runs from morning 9 AM to afternoon 1 PM and in the evening colleges, the admission process will be from 4 PM to 7 PM.