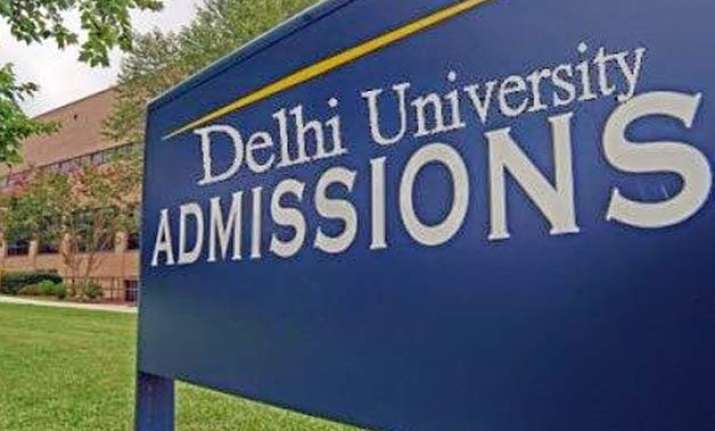 The onset of online registration criteria is a bugle that the admissions to the most coveted university of India – Delhi University (DU) has started.  
Like always, this time also the University has introduced some new changes in the admission criteria to make the drill smoother for students.  
Here are the 10 things you need to watch out for before heading for admissions in DU this time -  
ALSO READ: #DUadmissions: Eligibility for the various courses
1)In order to end the differences between the admission rules of different colleges, this time DU has introduced a standard admission procedure for all the colleges.
2)This time the online registrations have started much before the offline registrations which will happen in 8 different centres across Delhi from 5th June. The process of online registrations started on 28th May.
3)There is a good news for those also who have scored better marks in non-academic subjects as compared to the academic ones. This time DU will include these subjects also in best four with a deduction of 10 marks.
4)This time there will be no criteria to select college as according to the admission criteria, the student will only select a course and his/her application will automatically go to the college where that course is offered.
5)No signing of forms and photo uploading will be required on the registration form this time. The student will only have to fill the form in a two-time process and submit it online.
6)The registration fee for both online and offline registrations is same i.e. Rs 100. With this, it will be convenient for the student to choose any mode.
7)In total, there will be 7 cut-off lists this time and if there are more seats vacant after releasing these lists, then more cut-off lists will be released.
8)For some courses, the online registration process has already started which will continue till 5th June.
9)Except St. Stephens and Jesus and Mary College, there is a standard admission procedure being followed in all the colleges of Delhi University.
10)The applicants will get the admission on the basis of best four subjects (one language and three academic subjects). In case, the applicant wishes to include any other subject studied in XII standard in the best four then the same will be considered after a deduction of 10 marks or after a reduction of 2.5 percent in the total percentage of best four.