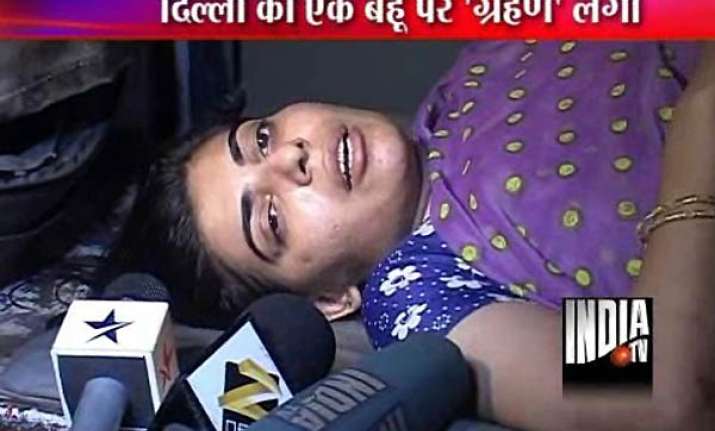 New Delhi, Jun 16 : A woman was allegedly thrown from the first floor of the house by her husband and father-in-law on Wednesday night in Paharganj. She was taken to the hospital in a  critical condition.

The woman told  the police that  she had an argument with her husband  on Wednesday night over some issue and the angry man threw her from the first floor. Later,  her father-in-law bashed her up in the street  in public and dragged her in the street.

The woman's eight year old son who was eye-witness to the whole incident. Said the boy: "Papa was beating mummy and threw her from the roof."

The woman alleged that the in-laws demand for more dowry was the root cause behind their attempt to eliminate her. Paharganj police have arrested the woman's father-in-law but her husband managed to escape after the incident.