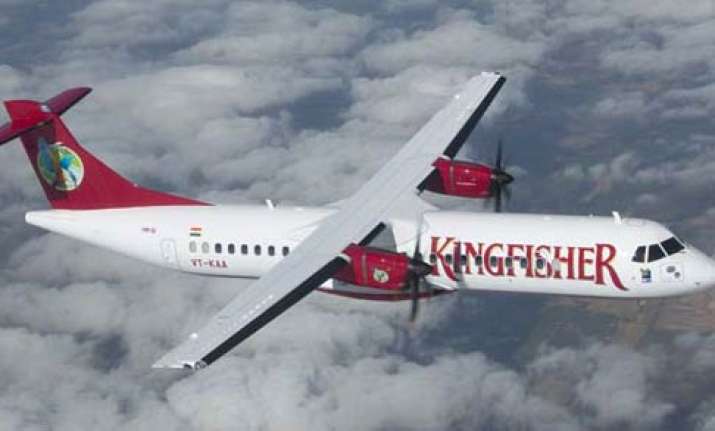 Passengers buying Delhi-Mumbai air tickets on date of travel or a day or two earlier had to shell out Rs 20,000-Rs35,000 for business class and Rs 16,000 to Rs 20,000 in economy case on full service carriers, reports The Economic Times.
This is more than what one shells out for a return air ticket to Dubai or Bangkok! 
The ET report says, while airfares across the domestic network are 15-25% higher this peak travel season, the Delhi- Mumbai sector has seen a 200-300% jump thanks to a number of factors plaguing the two airports that together account for almost 70% of all domestic flights.
Low-cost carriers are only marginally cheaper with spot or day before travel date fares (one way) ranging from Rs 13,000-17,000; some budget players, however, are charging even up to Rs 22,000. Only tickets being bought at least three to four days before travel date on this sector begin at a slightly more normal rate of Rs 6,000, but with only a few seats available, even that gets sold out fast.
The main runway in Mumbai is closed for eight hours a day from Monday to Saturday, leading to a massive drop in capacity. With domestic travel growing in double digits post-slowdown, airlines wanted 573 daily slots from the airport there but got only 490. The peak demand season saw supply getting reduced, leading to huge fare hikes, particularly on the super-busy Delhi-Mumbai route.
Delhi is facing huge schedule uncertainties and baggage delays at IGI Airport's new T3 from where Air India, Jet and Kingfisher now operate. Catching a flight from T3 means a walk of 1-1.5km, something that old passengers and family travellers are keen to avoid, leading to a rush for other airlines.
"There's a sudden rush for IndiGo, SpiceJet and GoAir that operate from 1D (that's on IGI's domestic side), which is also closer to the city. Seats are simply not available on sectors like Delhi-Mumbai and we keep seeing economy fares crossing Rs 20,000 even in the LCCs," said Anil Kalsi, head of Travel Agent Federation of India.