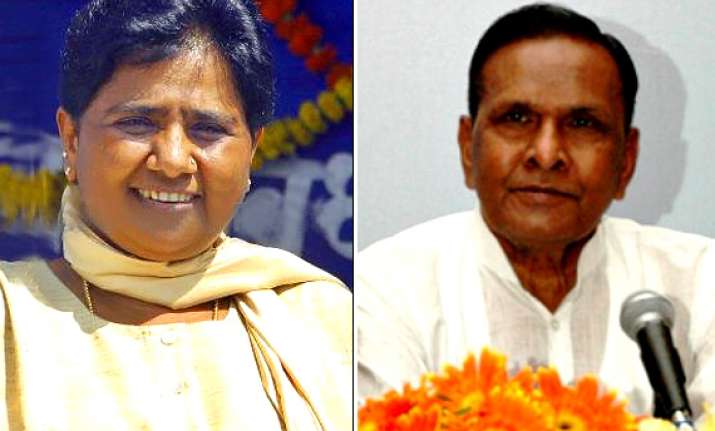 Barabanki, UP, March 4: In a remark bound to raise the hackles in the ruling party, Union Steel Minister Beni Prasad Verma said here today that the Congress will hold the "key" to government formation in Uttar Pradesh.
 
Verma claimed that the Congress would get nearly  125 seats and  form the government in the state with the help of other parties.
 
Asked by reporters whom it would be prefer for support, Verma said, his party would prefer the BSP to Samajwadi Party, because the latter was notorious for its "goondaraj".
 
"Dalits are always better than Goondas", quipped Verma.
 
In Lucknow, Congress leaders Salman Khurshid and Rita Bahuguna Joshi preferred not to comment on Verma's remark
 
State Congress chief Rita Bahuguna Joshi said, it could be Verma's personal view. 'We will emerge as the single largest party, and if we are unable to secure majority, we will prefer to sit in the opposition', she said.
 
Law Minister Salman Khurshid asked mediapersons to wait till the results come out on March 6th. "We will then decide our course. All our decisions will be collective decisions", he added.
 
Samajwadi party leader Azam Khan said in Rampur that there was a time when his party faced embarassment due to Verma's remarks, and now it was the Congress' turn.
 
"He (Verma) always blackmailed the Samajwadi Party when he was with us, and now that the Congress has taken him in, he is proving to be an embarassment for them", he said.