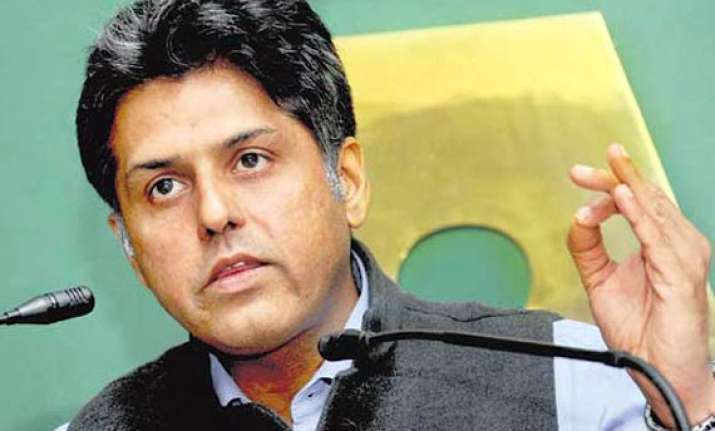 New Delhi, January 2: Despite allies striking discordant notes and virtually vetoing key decisions, Congress on Monday ruled out mid-term polls in the New Year expressing confidence that it would find a middle ground through talks.

"Of course, the question of mid-term poll does not arise," party spokesperson Manish Tewari said in reply to a volley of questions on allies like Trinamool Congress and DMK acting difficult for the government.

Amid continuing differences with Mamata Banerjee's party on Lokpal Bill, Mr. Tewari also expressed hope of finding a "common ground" through talks.

"We will continue to talk to Trinamool Congress so that we are able to find a common approach and common ground. We will definitely be able to find some middle ground by constantly talking to TMC as also our other coalition partners," Mr. Tewari said.

To repeated questions as to why Congress failed to resolve the impasse on the issue with its ally, Mr. Tewari said, "Within the UPA alliance, there may political parties which may carry different political understanding of different issues. That is why you have a coalition. We will try and talk to each other to resolve issue."

Asked whether the party did not talk to Ms. Banerjee on the issue earlier, the Congress spokesperson reminded that the Bill was passed in the Lok Sabha and TMC had also contributed to its passage there.

Ms. Banerjee's party had supported the UPA on the issue in the Lok Sabha but changed stand when the Bill came to Rajya Sabha on the last day of the Winter Session.

The Congress spokesperson targeted BJP for opposing the Lokpal Bill in the Rajya Sabha accusing it of doing "negative politics" throughout last year.

"Heavens would not have fallen if BJP would have supported the Bill that was passed in the Lok Sabha. After all, the same political formulation that passed the Bill in Lok Sabha was present in the Rajya Sabha," Mr. Tewari said.

Accusing the opposition, especially the BJP, of creating a "spectre of negative politics" starting from the 2G issue to the Lokpal, the Congress spokesperson said all this negativism affected investment and over-all growth climate.