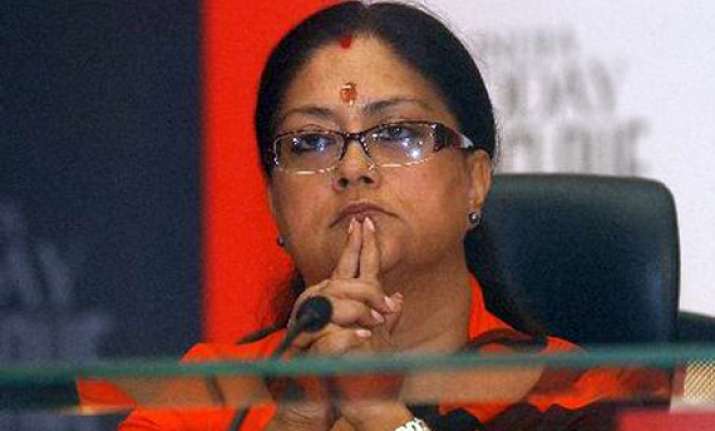 Dausa, July 7: The Congress government had no desire to ensure that the reservation bill for special backward castes in Rajasthan became a reality and was only engaged in misleading the people, former chief minister and state BJP president Vasundhara Raje alleged yesterday.
"Despite being four years in power, Congress has made no forward movement on the bill which my government had introduced when BJP was in power," Raje said at a public meeting here as part of her 'Suraj Sankalp Yatra'.
She said that the Congress regime in the state had done little to ensure people had access to basic amenities while even the law and order situation had turned out to be a bigworry. 
Senior leaders and former state ministers like Kailash Meghwal, Ramkishore Meena and Shailendra Joshi were among those present at the meeting.
Also accompanying Raje was her son MP Dushyant Singh and daughter-in-law Niharika.