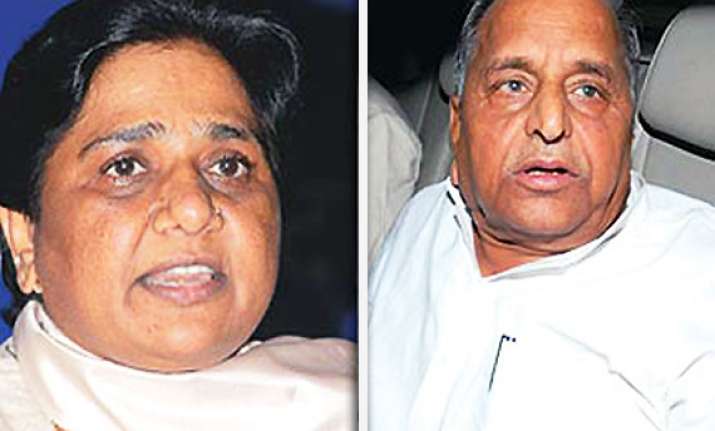 New Delhi, Jan 23: Congress is open to do business with either Samajwadi Party or BSP in Uttar Pradesh if the Assembly polls throw up a hung House.

A senior party leader, who declined to be identified, said the strategy was to have a say in the next government in Lucknow to ensure greater stability at the Centre in the wake of problems being posed by allies like Trinamool Congress.

The leader said Congress, along with RLD, expects to win at least 65 to 70 seats in the 403-member House to ensure that the next government could be formed only with its support. One of the reasons it wants to be in the government was to keep its flock intact.

SP has 22 members in the Lok Sabha and BSP 16. Both the parties are currently outside supporters and the talk in Congress is that if it can form the next govermeent in U P along with SP, Mulayam Singh Yadav's party would be inducted in UPA.

The leader said Congress was better suited to a tie-up with BSP than BJP despite the fact that BJP has shared power with it in UP more than once.

Party leaders claim in private that Congress' position is improving in Punjab and Uttarakhand day by day but the hilly state is comparatively tough given the fact that the BJP leadership is with B C Khanduri. It also claims a hattrick by Congress in Manipur is likely.

Punjab PCC Chief Amarinder Singh, leading the poll campaign in the state, is reportedly of the view that Congress could secure 70 of the 117 seats while those in AICC feel that it could be around 63.