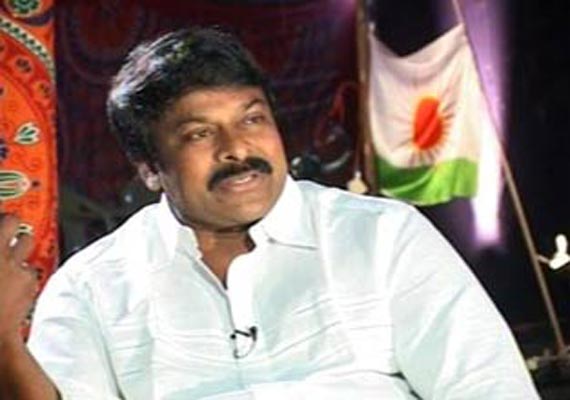 New Delhi, Mar 19 : Telugu superstar Chiranjeevi and Congress spokesperson Renuka Choudhary were among nine nominated by the party on Sunday  for biennial elections to the Rajya Sabha while the BJP named two more candidates from Gujarat apart from Arun Jaitley.
The Congress announced senior leader Abdul Mannan as the party nominee from West Bengal, notwithstanding Trinamool chief Mamata Banerjee making it clear that her party would not support any Congress candidate and putting up four of her nominees.
Chiranjeevi and Choudhary are candidates from Andhra Pradesh as also Goverdhan Reddy. One candidate from Andhra Pradesh is yet to be announced, a party release said here.  
Pradeep Balmuchu has been made candidate from Jharkhand while Rajya Sabha deputy chairman K K Rehman Khan has been renominated from Karnataka, Praveen Rashtrapal from Gujarat and Shadilal Batra from Harayana.
Satyabrat Chaturvedi, a retiring member from Uttarakhand, has been nominated from his home state of Madhya Pradesh while Mahendra Singh Mehra is the party nominee from Uttarakhand where the party is facing a political crisis.  
Leader of Opposition in Rajya Sabha Arun Jaitely, who has been nominated for the third consecutive term from Gujarat, is likely to file his nomination papers tomorrow along with ex-MLA Mansukh Mandaviya and Shankar Vegad, whose names were announced today by BJP.
Mandaviya (40) is former BJP MLA from Palitana assembly constituency and is presently the chairperson of the Gujarat Agro-Industries Corporation. Vegad is the vice president of the Surendranagar district BJP unit.  
Four other BJP candidates, including cash-for vote case accused Faggan Singh Kulaste, will file their nomination papers from Madhya Pradesh tomorrow. 
The party has nominated former Vice Chairman of the Upper House Najma Heptulla and senior leaders Kaptan Singh Solanki along with Kulaste, who was among the three lawmakers who had waved wads of currency notes in the Lok Sabha during the 2008 trust vote, and Thavar Chand Gehlot.
The last day for filing of nominations for the March 30 elections is March 19.