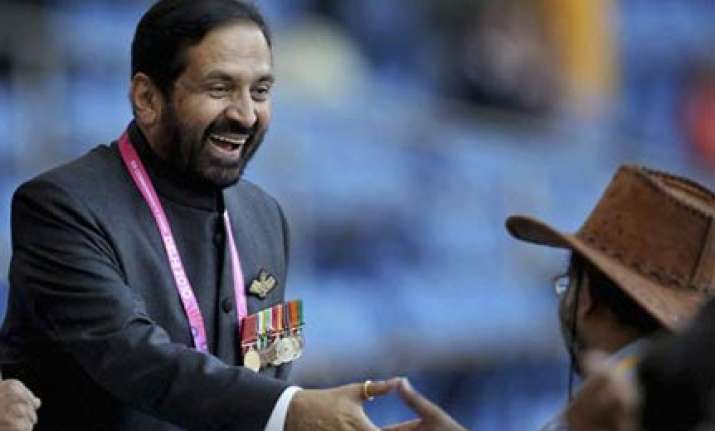 New Delhi:  It was both cheers and jeers for Suresh Kalmadi, the chairman of the Organising Committee of the Commonwealth Games, when he made his speech while it was cheers all the way for Delhi Chief Minister Sheila Dikshit.
Kalmadi, who has been under attack over alleged corruption and several missed deadlines, received a round of boos when he made his speech at the opening ceremony of the Games.
Kalmadi was followed by Commonwealth Games Federation chief Mike Fennell, whose references to Dikshit were received by rounds of applause by the audience.
Even when Kalmadi referred to Dikshit, whose government built the city's infrastructure and cleaned up the mess in the Games Village, the spectators cheered her. PTI