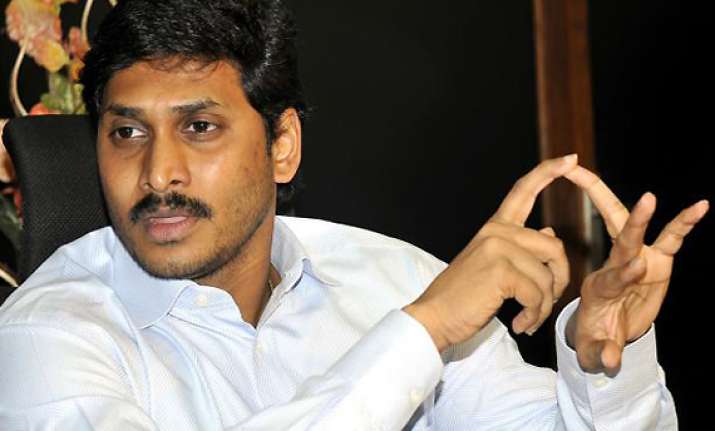 New Delhi/Hyderabad, Apr 8:
After filing a charge sheet against Y S Jagan Mohan Reddy for alleged abuse of his official position, the CBI has sent a request to various countries seeking their assistance in probing alleged transfer of funds by the son of former Andhra Pradesh Chief Minister, a charge denied by his party.
The letter of request, sent through diplomatic channel, alleged that between 2004 and 2009 when Y S Rajashekar Reddy was the Chief Minister, his son Jagan and his family allegedly defrauded the public exchequer by way of obtaining several favours from the state government in matters related to issuance of licences and permissions.
Jagan and his family have also been charged in the letter with obtaining favours in matters related to allotment of lands for special economic zones and mining leases to companies which made huge investments in companies floated by younger Reddy at abnormally high rates of premium.
Denying all the charges, Reddy's party YSR Congress in a statement to PTI said, "All investments into Jagan Mohan Reddy's companies have been of sound commerce and have always complied with the law of the land. The companies, which invested into Jagan Mohan Reddy's companies, have also invested into other blue chip companies in the country."
"There has been no wrongdoing by Jagan Mohan Reddy. So there's nothing to be concerned about. We are sure he is going to come out clean in the end," a statement from the party quoting its spokesman said and accused the CBI of working overtime with a single-minded agenda to implicate the Kadapa MP in some case or the other.
The Letters Rogatory sent under the signatures of the Special Judge of CBI in Hyderabad has requested the British Virgin Island to ascertain the details of the owners and authorised signatories of and bank account details of a firm incorporated in that country besides ascertaining whether funds from companies based in Mauritius had been routed to India through there.
It also requests for ascertaining the genuineness of the shareholders of the firm and their relationship if any with Y S Rajasekhara Reddy or Y S Jagan Mohan Reddy, it said.