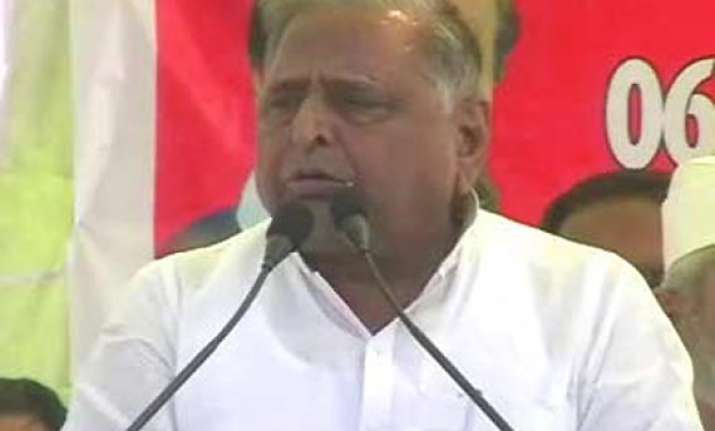 New Delhi: In a shockingly insensitive comment, Samajwadi Party supremo Mulayam Singh Yadav on Wednesday opposed death penalty to rape convicts by saying men do commit mistakes.
"Do rape cases be punished with hanging? They are boys, they make mistakes."
"If we come to power, we will amend the law," he added while condemning the Supreme Court's decision in Shakti Mills photojournalist gangrape case.
Yadav has promised in his party's manifesto to check the large-scale misuse of the tougher anti-rape law introduced after the fatal gang-rape of a young woman on a moving bus in Delhi.
Archaic laws were over-hauled after that crime incensed India in December 2012.
Convicts can get the death penalty for sexual crimes if the victim dies. For egregious cases, a life sentence will be imposed. Fast-track courts have been set up to deal with sexual crimes.
When the new laws were proposed in Parliament, Mulayam Singh Yadav's party had objected to features including stalking being made a criminal offence, arguing that they could be twisted to implicate men in fake case.