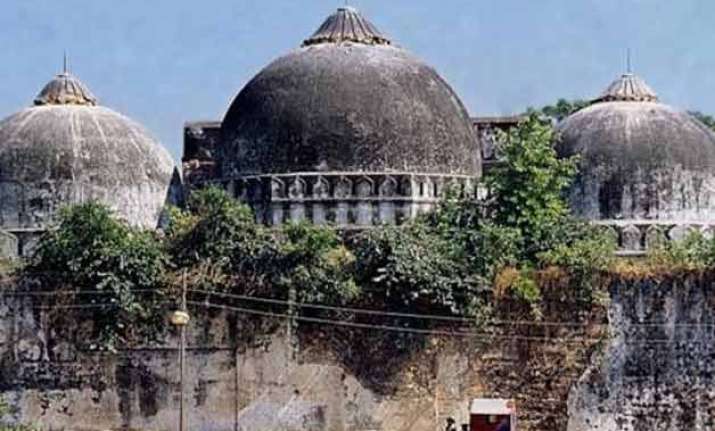 Lucknow: Oldest litigant in the Babri Masjid-Ram Janmabhoomi case, Hashim Ansari, yesterday met Mahant Gyan Das of Hanuman Garhi in Ayodhya and expressed desire for an out-of-court settlement of the contentious dispute.
Ansari (93) and Das, who also heads the All India Akhara Parishad, have reportedly decided to take forward their negotiations in a 'right direct direction' to settle the issue.
ALSO READ: Ayodhya dispute be taken up in fast track court: Hashim Ansari
The two sides briefly discussed the proposal of Ansari and agreed that the same would be presented, after negotiations, before the Prime Minister Narendra Modi seeking his help for a peaceful settlement.
Sources said that the proposal has been made to accommodate both a temple and a mosque at the disputed site. A 100 feet wall will separate the two religious structures. The proposal will be in conformation with the High Court decision on September 30, 2010.
ALSO READ: Oldest litigant in Babri Masjid case passes away
"I have met Hashim Ansari and we are looking for an out-of-court settlement," Das was quoted as saying in a report published in Indian Express.
He also said that the Vishwa Hindu Parishad (VHP) will not be a part of the peace process as it will never favour construction of Ram temple and will just create communal tension.
"Let things first move in the right direction… only then we will meet Modi. Singhal sab bakwas hain, usko nahi rakhengey (Leaders like Ashok Singhal of VHP will not be included in the process)," Das said.
Das, however, added that all other parties to the case, including Nirmohi Akhara and Hindu Mahasabha, will be consulted.
The Babri Masjid-Ram Janmabhoomi case is continuing since 1950. The Allahabad High Court in September 2010 announced its verdict that 2.77 acres of land be divided into three parts, with 1/3 going to Hindu Maha Sabha for the construction of the Ram temple, 1/3 going to the Islamic Sunni Waqf Board and the remaining 1/3 going to a Hindu religious denomination Nirmohi Akhara.
The Babri Masjid-Ram Janambhoomi case is currently in the Supreme Court.