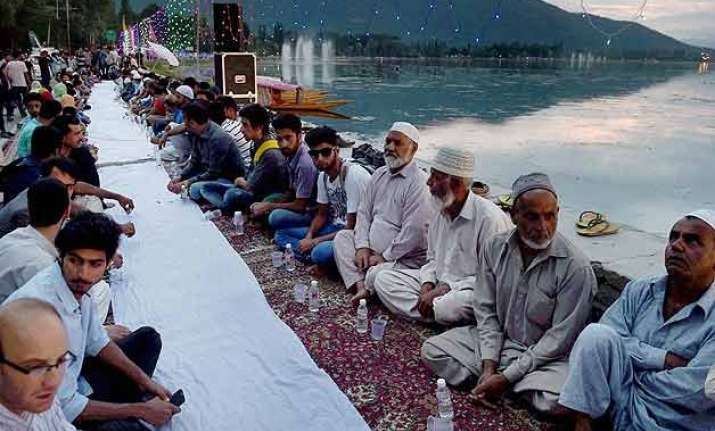 Srinagar:  The Kashmir valley has made a new record by holding Asia's longest iftar party. A 1.6 kilometer 'dasatarkhwan' (Dining met) was placed on the banks of world famous Dal lake.  
The event was organised by an event management company Loud Beetle in cooperation with a number of businessmen and civil society groups.More than 1000 orphans were invited for the iftar apart from 3000 civilians who also joined in.
The orphan children were mostly those who lost their parents in the armed struggle. aA lot of excitement was seen among the crowd who have attended the event
While speaking about the event Ahmad Khan, chief executive officer of loudbettle.in. said "We invited everyone to break their fast with us. We invited orphaned children also. It is a little effort to make them part of the society". "In fact we did not really have such an event in the country," he said.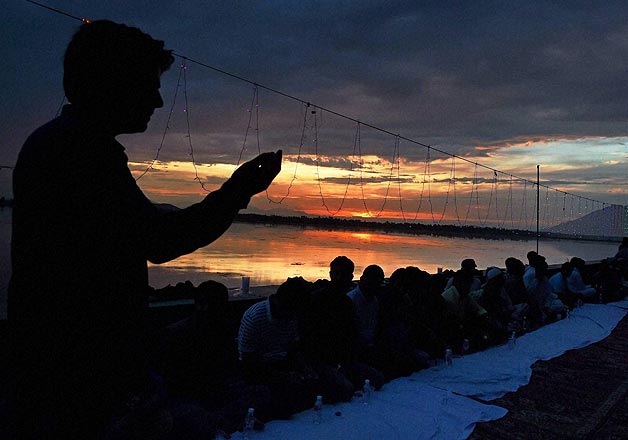 The earlier long iftar table was placed near Al-noor mosque in Sharjah.  The company has also approached the Limca Book of Records for the event.
The record for world's longest iftar is held by Egyptian city of Alexandria, which set a new Guinness world record earlier this week.