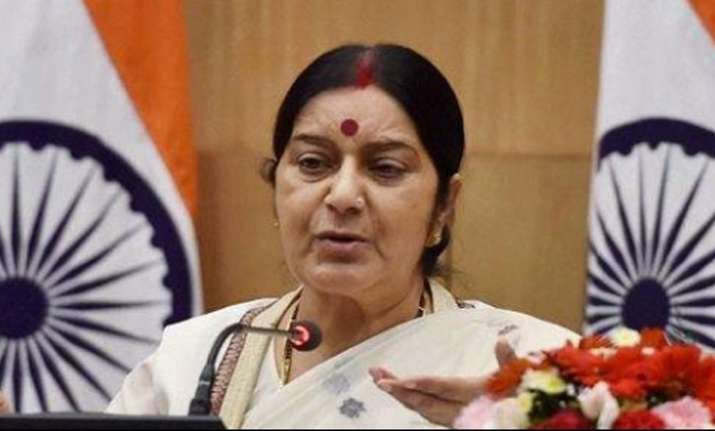 External Affairs Minister Sushma Swaraj on Tuesday announced that China has agreed to reopen the Kailash Mansarovar Yatra through the Nathu La pass. Swaraj also said that ten batches of 50 pilgrims each will go for the Kailash Mansarovar Yatra this year.
Addressing the media, Swaraj said, "I had told Chinese Foreign Minister that relations between governments can't prosper until people-to-people relations are improved. When Nathu La pass was closed during last Yatra it came as a blow to people. I'm happy to announce that it has now been opened for Yatra".
"We will send 18 batches, of 60 pilgrims each, through Lipulekh Pass and 10 batches, of 50 pilgrims each, through Nathu La Pass. Around 1580 pilgrims will undertake Kailash Mansarovar Yatra this year," the minister added. 
The decision was made during talks between External Affairs Minister Sushma Swaraj and her Chinese counterpart Wang Yi in Beijing in April earlier this year.
The yatra was stopped by China in the aftermath of the military face-off with India last year at Doklam.
The standoff began on June 16 after the Indian troops intervened and stopped the Chinese army from building a road in the area claimed by Bhutan as it posed a security risk to Silguri Corridor or the  Chicken Neck, the narrow corridor connecting India with its north-eastern states. Finally, the two armies disengaged on August 28.
The four-month travel period of the Kailash Mansarovar Yatra starts in June. Thousands of Indian pilgrims take part in the Kailash Mansarovar Yatra every year via Nepal in the Tibetan Autonomous Region of China ahead of the monsoon season.
The tour is organised by the Ministry of External Affairs each year between June and September in cooperation with the government of People's Republic of China through two different routes - Lipulekh Pass (Uttarakhand) and Nathu La Pass (Sikkim).