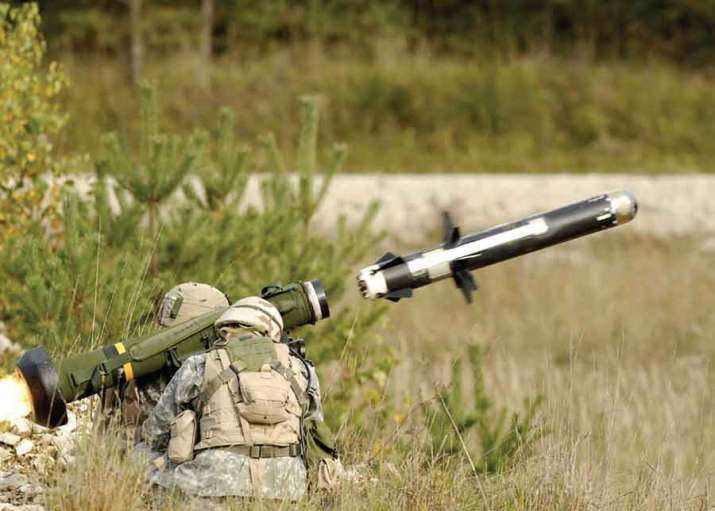 The 500 million US dollar deal for Spike Anti Tank Guided Missiles (ATGM) between India and Israel is back on the table, Israel Prime Minister Netanyahu, who is on a sixth-day tour to India, announced on social media on Wednesday. 
"Short update from India: following conversations I had with my friend the Prime Minister Narendra Modi, India Government informed us that the Spike deal is back on. This is very important-and many more deals!," Netanyahu tweeted. 
Earlier, the Israeli PM told Israeli reporters, while on way to Mumbai, that the two countries will take the deal forward under the 'Make in India' scheme.
עדכון קצר מהודו: בעקבות שיחות שהיו לי עם חברי, ראש הממשלה נרנדרה מודי, ממשלת הודו הודיעה לנו שהיא מחזירה את עסקת הספייק למסלול. זה מאוד חשוב - ויהיו עוד הרבה עסקאות! pic.twitter.com/thhNtrJhNM

— Benjamin Netanyahu (@netanyahu) January 17, 2018
However, it was not clear if the new negotiations will be between India's Ministry of Defence and Israeli weapons firm Rafael Advanced Defence Systems or through government-to-government route.  
India had pulled out of the multi-million weapons deal for a batch of missiles in November last year after the firm apparently expressed reservations in ensuring full transfer of technology as per the provisions of the 'Make in India' initiative.
Subsequently, the ministry had asked premier defence research laboratory DRDO to develop similar missiles with indigenous technology.
The official sources told PTI that the decision to retract the RFP was taken after the DRDO expressed confidence of producing the ATGMs.
India's Kalyani group and Israel's state-run Rafael Advanced Defence Systems had commissioned a Rs 70 crore production facility near Hyderabad in August last year, anticipating that the Israeli firm would bag the contract.
Last week, it was reported that Indian government is considering purchase of Spike missiles from Israel through the government-to-government (G-to-G) route, like it did in sealing the deal for procuring 36 Rafale jets from France.
In September 2016, India had signed an inter-governmental agreement with France for procurement of 36 Rafale fighter jets at a cost of around Rs 58,000 crore.