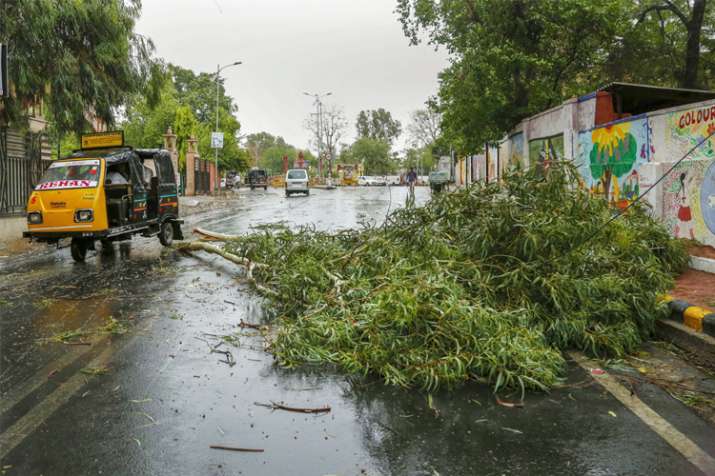 The India Meteorological Department (IMD) in an advisory warned that another spell of thunderstorm accompanied by squall are "very likely" to hit Uttarakhand and parts of Himachal Pradesh, east Rajasthan, Uttar Pradesh, Bihar and Jharkhand on Wednesday.
"In the next 24 hours, hill states like Uttarakhand and Himachal Pradesh will continue to experience thunderstorms as they have experienced. The activity over Jammu and Kashmir, Punjab, Haryana and north Rajasthan will reduce as compared to yesterday," Director General IMD, KJ Ramesh was quoted as saying by ANI.
The MeT department said that a similar weather pattern is likely to be witnessed in West Bengal, and in six of the seven northeastern states except Mizoram. It added that south-interior Karnataka, north-coastal Andhra Pradesh, Rayalaseema region of the state, Tamil Nadu and Kerala will also witness thunderstorm.
The National Disaster Management Authority, too, said thunderstorm and squall are likely to hit 12 states.
Thunderstorm accompanied with rain and gusty winds hit Delhi-NCR region and the nearby areas of Bhiwani, Rohtak, Bagpat, Panipat, Meerut and Bijnor on Tuesday. Power outages were reported from several areas. 
Till date, as many as 124 people lost their lives due to high-intensity dust storms in Uttar Pradesh and Rajasthan earlier this week with the highest casualties in Uttar Pradesh, where about 73 persons were killed. In Rajasthan, 35 persons were killed, while 209 were left injured.