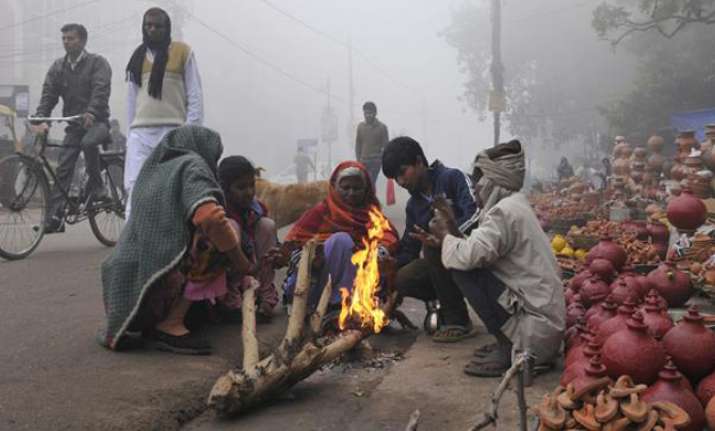 North India shivered as the cold weather intensified on Sunday. While Jammu and Kashmir was lashed by severe chill and sub-zero tempreatures, national capital New Delhi enjoyed a crisp cold day at 7.8 degree Celsius. 
The minimum temperature in Jammu city dropped to a minus 5.1 degrees Celsius on Sunday thereby recording the season's lowest temperature.
"The minimum temperature in Jammu city was 5.1 degrees Celsius on Sunday and Saturday. This is the lowest recorded in the city this season so far," a MET department official said.
The minimum temperature was minus 3.7 degrees Celsius in Srinagar while it was minus 9.2 in Pahalgam and minus 7.5 in Gulmarg.
Kargil was the coldest town in the state on Sunday as the minimum dropped to a minus 13.4 degrees Celsius which was followed by Leh where it dropped to minus 12.2 degrees Celsius.
The minimum temperatures in Katra town was 7.2, in Batote 4.2, Bannihal 1.7, Bhaderwah minus 0.2 and in Udhampur it was 3.1 degrees Celsius.
The national capital saw a cold Sunday morning with the minimum temperature recorded at 7.8 degrees Celsius, normal for the season's average. The Met has forecast a clear day ahead.
The maximum temperature is likely to hover around 20 degrees Celsius.
"It was a cold Sunday morning here. The day ahead is expected to be clear but cold," said an official of the India Meteorological Department (IMD).
Humidity at 8.30 am was 73 per cent and visibility stood at 2,000 metres. 
Saturday's minimum temperature was recorded 7.6 degrees Celsius while the maximum temperature settled at 20.8 degrees Celsius.