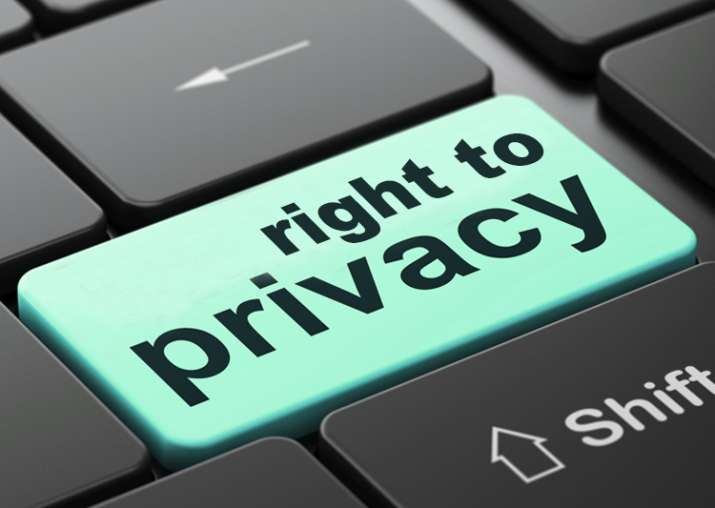 In a landmark decision that will affect the lives of all Indians, the Supreme Court today unanimously declared that right to privacy was a fundamental right under the Constitution. A nine-judge Constitution bench headed by Chief Justice JS Khehar ruled that 'right to privacy is an intrinsic part of Right to Life and Personal Liberty under Article 21 and entire Part III of the Constitution'. 
The ruling on the highly contentious issue was to deal with a batch of petitions challenging the Centre's move to make Aadhaar mandatory for availing the benefits of various social welfare schemes. Others members of the bench comprising Justices J Chelameswar, SA Bobde, RK Agrawal, RF Nariman, AM Sapre, DY Chandrachud, SK Kaul and S Abdul Nazeer also shared the same view. 
The nine judges unanimously overruled the two earlier judgements of the apex court that right to privacy is not protected under the Constitution. The bench overruled the M P Sharma verdict of 1954 and that of Kharak Singh of 1962. 
Following is the chronology of Supreme Court hearings in the right to privacy case: 
July 7: Three-judge bench says issues arising out of Aadhaar should finally be decided by larger bench and CJI would take a call on need for setting up a constitution bench. 
July: Matter mentioned before CJI who sets up a five-judge constitution bench to hear the matter. 
July 18: Five-judge constitution bench decides to set up a nine-judge bench to decide whether the right to privacy can be declared a fundamental right under the Constitution. Nine-judge bench (Chief Justice J S Khehar, Justices J Chelameswar, S A Bobde, R K Agrawal, Rohinton Fali Nariman, Abhay Manohar Sapre, D Y Chandrachud, Sanjay Kishan Kaul and S Abdul Nazeer) constituted to hear the privacy matter. 
July 19: SC says right to privacy can't be absolute, may be regulated. 
July 19: Centre tells SC that right to privacy is not a fundamental right. 
July 26: Karnataka, West Bengal, Punjab and Puducherry, the four non-BJP ruled states move SC in favour of right to privacy. 
July 26: Centre tells SC that privacy can be fundamental right with some riders. 
July 27: Maharashtra government tells SC that privacy is not a "standalone" right, but it is rather a concept. 
Aug 1: SC says there has to be "overarching" guidelines to protect an individual's private information in public domain. 
Aug 2: SC says protection of the concept of privacy in the technological era was a "losing battle", reserves verdict. 
Aug 24: SC declares right to privacy as fundamental right under the Constitution.