Follow us on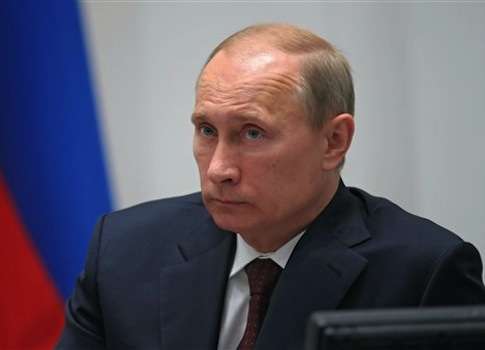 Russia on Friday offered to mediate and provide venue to Pakistan and India for the talks to resolve their current differences, Pakistan Foreign Office said.
Russia's Foreign Minister Sergey Viktorovich Lavrov spoke to his Pakistani counterpart Shah Mahmood Qureshi over telephone and discussed the situation in the region following escalation of tensions between the two neighbours, it said. 
"Russian Foreign Minister Lavrov reiterated his country's offer of mediation and provision of venue for the talks between India and Pakistan," the FO added.
Qureshi appreciated Russia's balanced and constructive role in de-escalation of tensions in the region.
He welcomed the Russian offer and said that he had acknowledged Moscow's constructive role in Parliament while addressing the joint session earlier in the day, which was well received.
The two Foreign Ministers agreed to continue consultations for promotion of peace and stability in the region, according to FO.
IAF pilot, Wing Commander Abhinandan Varthaman returned to India on Friday night via Wagah border. He finally emerged at 9.10 pm (IST) at the Wagah checkpost on the Pakistani side, accompanied by Pakistani rangers, the Indian air attache posted in the High Commission in Islamabad. He was wearing a civilian clothes -- a dark jacket and khakhi trousers, walking proudly toward the gates that separated his captors' country from his homeland.
As he set his foot back on Indian soil, his first reaction was, "It is good to be back in my country." This was stated by an official quoting Varthaman after he received the pilot at the Attari-Wagah border soon after his release by Pakistan.