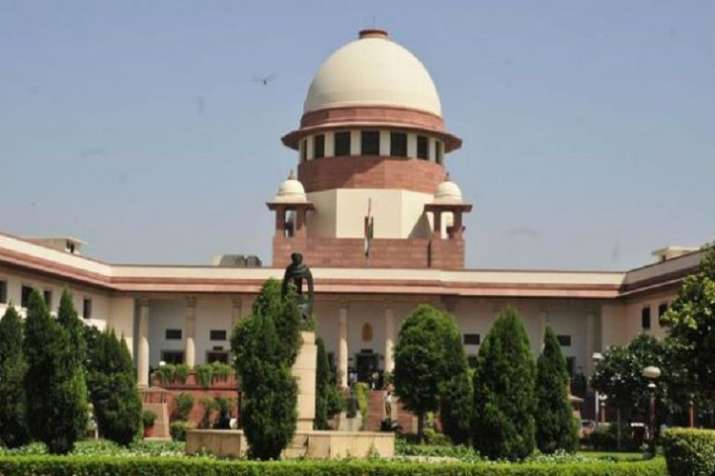 In an attempt to restrain the Centre from deporting to Myanmar seven Rohingyas lodged in a detention centre at Silchar in Assam, a fresh plea was moved in the Supreme Court on Wednesday
A bench, headed by Chief Justice Ranjan Gogoi, making it clear to lawyers at the outset that it will not allow urgent mentioning of matters till the framing of "parameters" on such cases, said that it would take a decision on urgent hearing in this issue after perusing the application.
The bench, also comprising Justices S K Kaul and K M Joseph, was told by lawyer Prashant Bhushan that some Rohingya refugees were on the verge of being deported and the matter required urgent hearing.
Manipur: 7 Rohingyas, who are being deported to Myanmar, have been brought to Imphal. The seven were lodged in the Silchar Detention centre in Assam. They will be taken to Moreh border where they'll be handed over to Myanmar authority. pic.twitter.com/XWc8cHcCjN

— ANI (@ANI) October 3, 2018
"No mentioning. We will work out the parameters then we will see as to how mentioning will be done," the bench said, adding that matters like execution of a death row convict, eviction cases can be heard urgently.
Initially, the bench asked Bhushan to file the plea and on being told that the application has already been filed, it said, "We will peruse the file and the decide".
The fresh plea has been filed challenging the decision of the Centre to deport seven Rohingya immigrants, who have been staying in Assam illegally, to their home country Myanmar on Thursday.
Rohingya immigrants will be handed over to the Myanmar authorities in Moreh border post in Manipur on Thursday, a home ministry official has said.
The interim plea, seeking urgent measures to stop the proposed deportation of seven Rohingyas, has been filed in a pending PIL.
The PIL was filed earlier by two Rohingya immigrants -- Mohammad Salimullah and Mohammad Shaqir -- challenging the Centre's decision to deport over 40,000 refugees who came to India after escaping from Myanmar due to widespread discrimination and violence against the community.
The fresh plea said that the decision to deport was in "grave violation" of India's international obligation and moreover, the situation in Myanmar was extremely dangerous for the Rohingyas to return and they are likely to be subjected to torture and even killed.
"Pass an order restraining the Union of India from taking any steps towards the deportation of any Rohingya refugees lodged in jails or detention centres in Assam or other parts of the country in contravention of non-derogable principles of customary international law and during the pendency if the case," the plea said.
Issue direction to officials of prison at Silchar Central jail in Assam and Union Home Ministry to "allow and facilitate the detenues in question as a well as other detenues on other prisons in Assam to approach the UNHCR in New Delhi to determine/ascertain if they are in need of international protection as refugees within its mandate and for grant of refugee identification cards," it said.
The plea also referred to alarm raised by United Nations Human Rights expert over the proposed deportation of seven Rohingya to Myanmar, saying their forcible return could constitute "refoulement" which was violative of international law.
Earlier, the apex court had appointed area Sub-Divisional Magistrates (SDMs) as nodal officers who could be approached by the Rohingya immigrants living at Kalindi Kunj in Delhi and Mewat in Haryana with grievances relating to health care, water, sanitation and education.
The bench was hearing petitions including the two filed by Zaffar Ullah and two Rohingyas -- Mohammad Salimullah and Mohammad Shaqir.
While one plea challenged the Centre's decision to deport over 40,000 refugees who came to India, the other has sought several human and civic rights for the immigrants here.
The Rohingyas, who fled to India after violence in the Western Rakhine State of Myanmar, are settled in Jammu, Hyderabad, Haryana, Uttar Pradesh, Delhi-NCR and Rajasthan.
( With inputs from PTI )