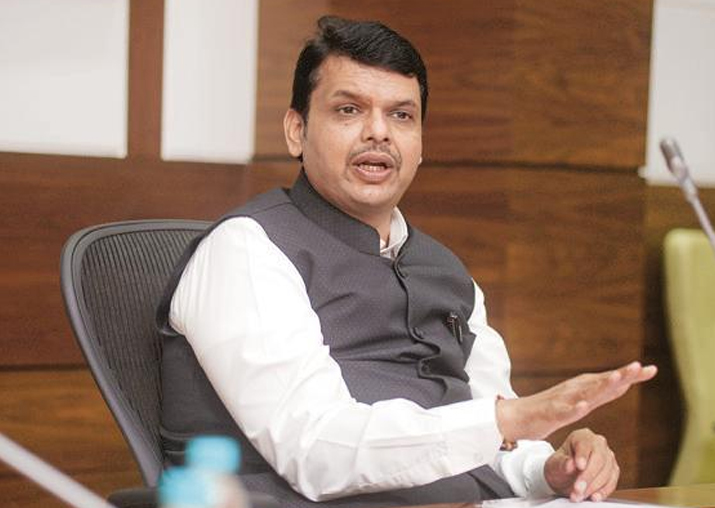 Maharashtra Chief Minister Devendra Fadnavis today asserted that those responsible for the caste violence in Pune will face action and the matter will be taken to its logical end. 
He said his government will soon approach the Bombay High Court, asking it to name a sitting judge to probe the January 1 violence at Bhima-Koregaon in Pune district. 
Talking to reporters here, he said the judicial probe ordered by the government will take the case to its logical conclusion. 
"Footage of the violence and sequence of events are being screened and action will be taken against the guilty. We will take the case to its logical end," Fadnavis said. 
He appealed for harmony and said all sections of the society, especially the media, must exercise restrain and ensure there is no caste conflict. 
Violence erupted in Pune district when Dalit groups were celebrating the bicentenary of the Bhima-Koregaon battle in which the forces of the British East India Company defeated the Peshwa's army. Right-wing groups have been blamed for the clashes which left one person dead. 
Dalit leaders commemorate the British victory as it is believed that soldiers from the Mahar community were part of the East India Company's forces. The Peshwas were Brahmins, and the victory is seen as a symbol of Dalit assertiveness. 
Earlier, speaking at a function organised to release a souvenir of the Mumbai Hindi Patrakar Sangh, Fadnavis said Maharashtra has always been a progressive state. 
However, some people from "outside" are trying to create caste and communal tension in the state for political mileage, he said without naming anyone. 
"We have to unitedly foil such attempts by creating a harmonious atmosphere," he said. 
Fadnavis said some people are trying to create controversies out of non-issues, but the people of Maharashtra will not allow this to happen. 
Citizens want development not religious or social tensions, he maintained.