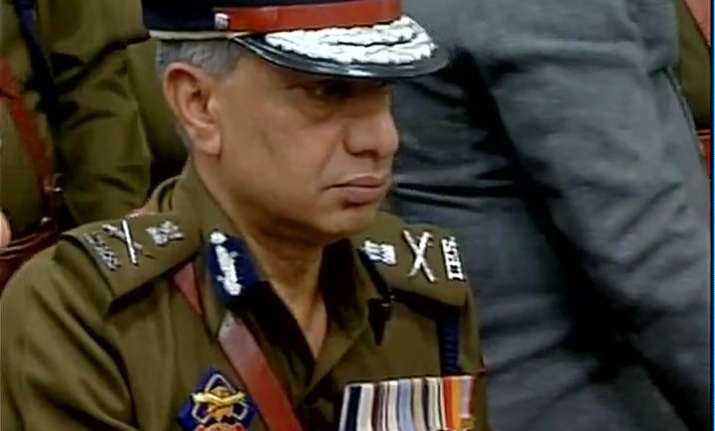 Jammu and Kashmir DGP SP Vaid today said that Pakistan is misusing social media to instigate the Kashmiri youth for pelting stones during anti-terror operations.
He further said that as soon as an encounter starts, Pakistan uses social media and instigates young  boys to reach the spot and throw stones at the security forces.
"There is misuse of social media by the people who are inimical to the peace of valley and our country. As the encounter starts, they start using social media, to instigate young boys to reach the place of encounter and throw stones so that the  terrorists escape the spot. Some of these accounts have been traced across (Pakistan)," SP Vaid said.
"Youths coming to the encounter site amounts to them committing suicide. Bullet does not see who is coming or who it will hit," he added.
Even security forces in an encounter take cover of a vehicle/house.Youths coming to encounter site are committing suicide:SP Vaid (DGP J&K) pic.twitter.com/nlOHe9TLPJ

— ANI (@ANI) March 30, 2017
The Jammu and Kashmir DGP, however, added that in spite of huge provocation from across the border, the armed forces have been able to minimise collateral damage and civilian casualties.
He conceded that the state police is facing huge challenge as the boys are being brainwashed and radicalized. 
He made an appealed to the Kashmiri youth for understanding the nefarious designs of people from across the border and avoid coming to the encounter sites.
Bullet does not see who is coming or who it will hit.Young boys should stay at homes,& not come to encounter sites.This is my appeal:DGP J&K pic.twitter.com/bGvHDgalaq

— ANI (@ANI) March 30, 2017
"My appeal to young boys is as in the past they should remain in their home and not come to encounter sites. Youth must understand that they are being used by the people for their political gain as they just want to create chaos in the valley," he said.